If Russia were to invade the Ukraine, all bets are off on macro and financial forecasts. Given the recent briefing, here's what some measures of uncertainty and risk look like: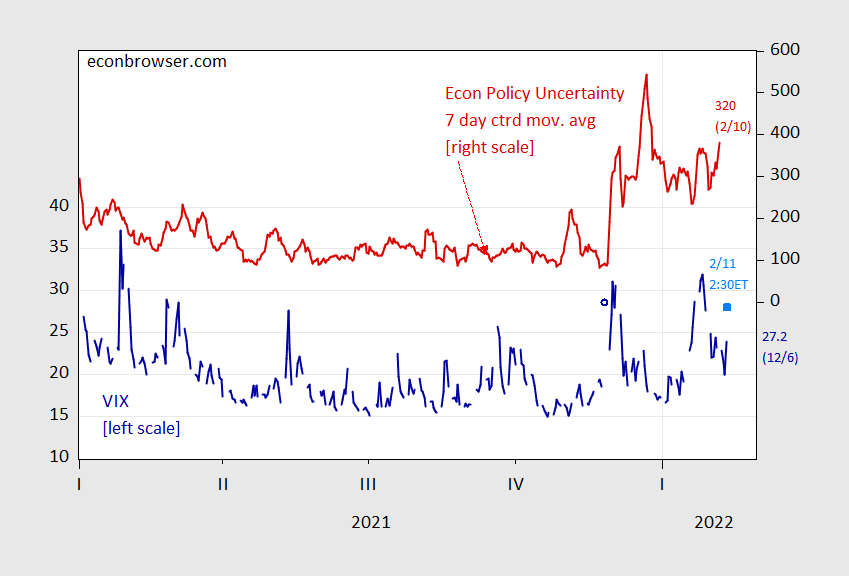 Figure 1: VIX (blue, left scale), VIX as of 2:30pm ET (light blue square), Economic Policy Uncertainty index, 7 day centered moving average (red, right scale). Source: CBOE via FRED, policyuncertainty.com, accessed 2/11/2022. 
WSJ notes investors don't think an invasion is in the offing. However, oil, gold are up (bitcoin down).