The entire IMF April WEO is out, with analytical chapters on private debt/global recovery, greener labor markets, and global trade and value chains. The forecasts are revised downward, at global and at national levels, for certain countries: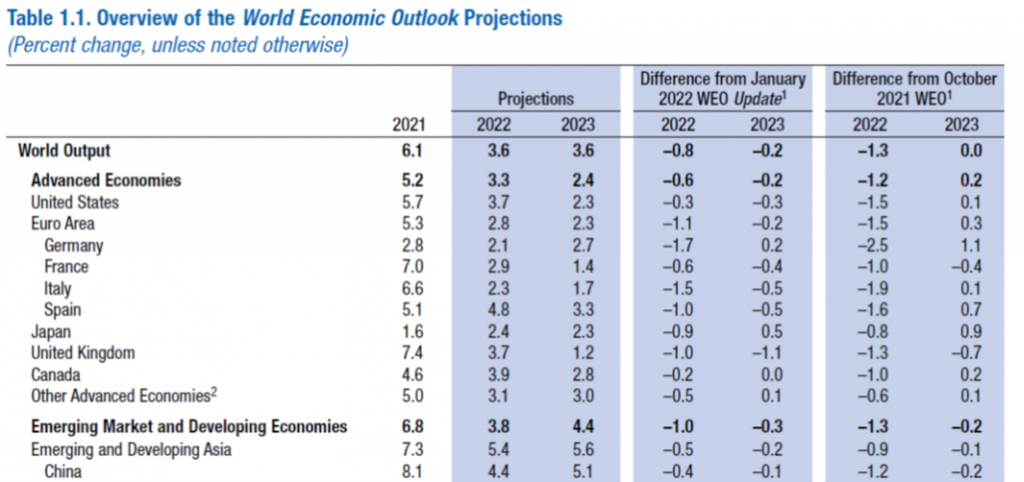 Since the January forecast, 2022 global growth has been revised town by 0.8 ppts (y/y), and revised down by 1.3 ppts since the October 2021 forecast. Pretty much, one could chalk the bulk of the downward revision to ongoing Russian military action in the Ukraine. So… "Thanks, Putin!"
Russia can thank Putin too; the downward revision in 2022 Russian GDP growth going from the January to April forecast is 11.3 ppts (to -8.5%). (Not shown in table, but can be seen by going to the WEO document itself).
The downward revision in Chinese GDP going from January to April is 0.4 ppts.
Q4/Q4 growth rates are more informative for figuring out the current pace of growth (at least to me), so here's the relevant table.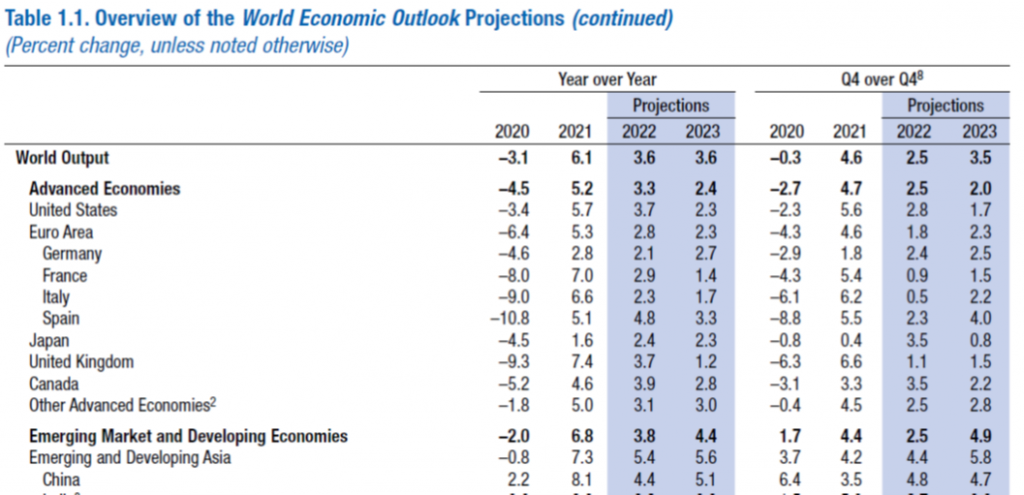 Interestingly, advanced economy and EMDE Q4/Q4 growth in 2022 are slated to be the same — 2.5%. Of course, since EMDE growth trends are higher than that for advanced economies, this is a considerable slowdown for the EMDEs.
Chinese Q4/Q4 growth is slated to be 4.8%. In levels, this looks like the following picture.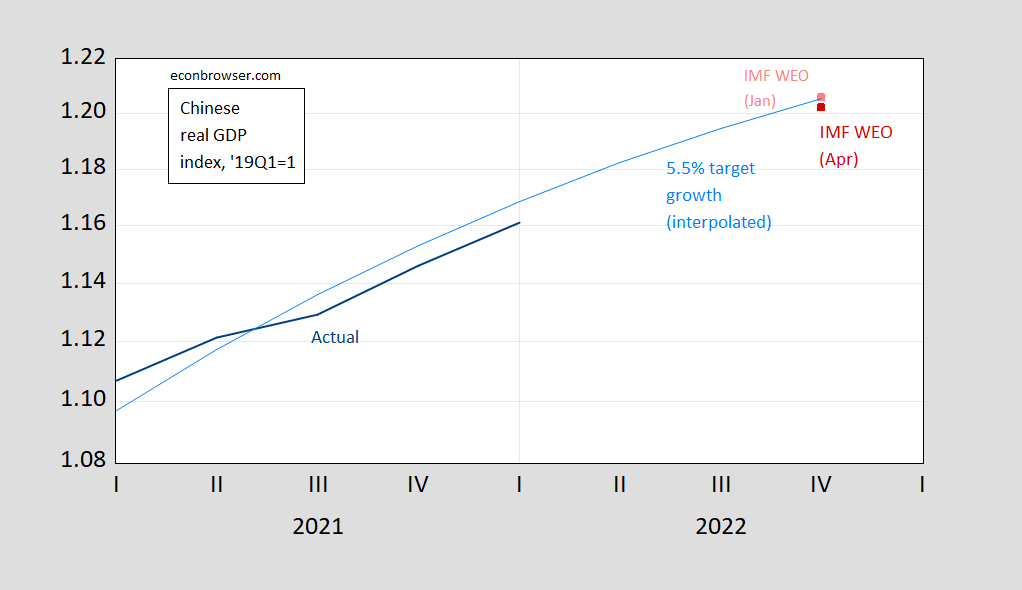 Figure 1: Chinese real GDP index, s.a., 2019Q1=1 (blue), 5.5% y/y 2022 target interpolated (light blue), IMF January WEO (pink square), and IMF April WEO (red square). Index based on cumulated growth rates as reported by NBS. Source: NBS, IMF WEO (various issues), and author's calculations.
When reports indicate that it will be difficult to hit the 5.5% target given Q1 growth, that is reflected in the position of the red square relative to light blue line.
As for Russia, this is the IMF forecast of -14.1% Q4/Q4 growth in context.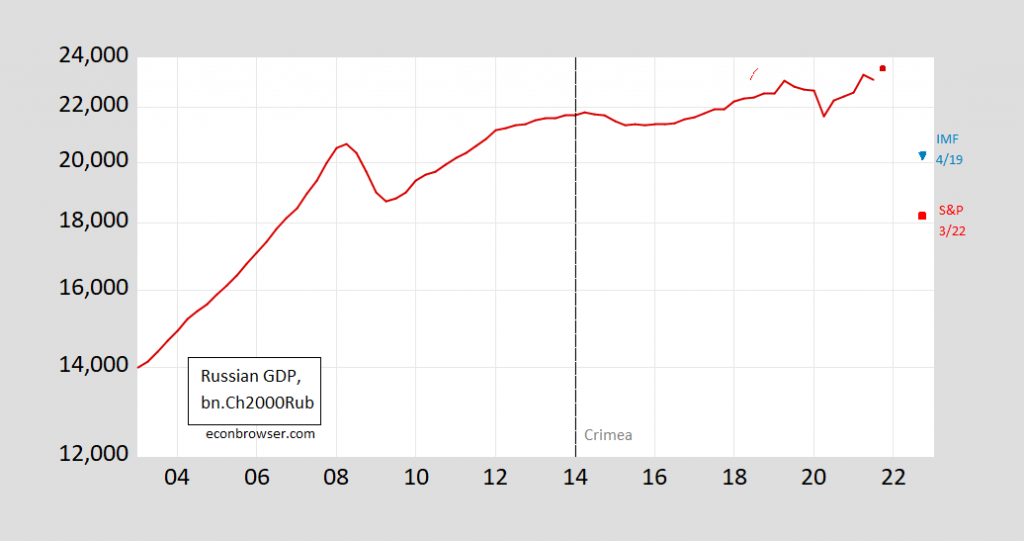 Figure 1: Russian GDP in billions Ch.2000Rubles (red), IMF April 2022 forecast (light blue triangle),  S&P Global forecast of 3/22 (red square), all on a log scale. Level for 2021Q4 calculated using growth rates from WEO. Source: OECD via FRED, IMF WEO, S&P Global, and author's calculations. 
The 14.1% Q4/Q4 decline forecasted by the IMF is smaller than the S&P forecast from a month ago. Still, it's a pretty large decline.