Here's some data, from BOFIT, "Russian federal budget revenues continue to deteriorate," published today:"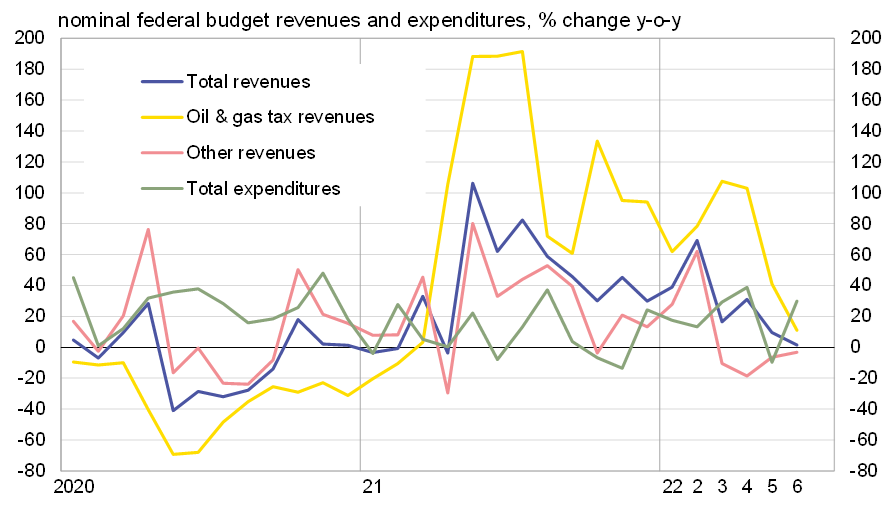 From BOFIT:
Nominal revenues to the federal budget in June were up by a meagre 1.5 % y-o-y. This translates to a very large drop in real terms as the 12-month rise in consumer prices and industrial producer prices averaged 14 % in June.

Revenues from production and export taxes on the oil & gas industry, which are largely set based on global prices in dollars, were now up by just over 10 % y-o-y.