Treasury-TIPS 5 year breakeven down to 2.53%, but expected 5 year inflation after adjusting for premia at 2.31% as of 6/30.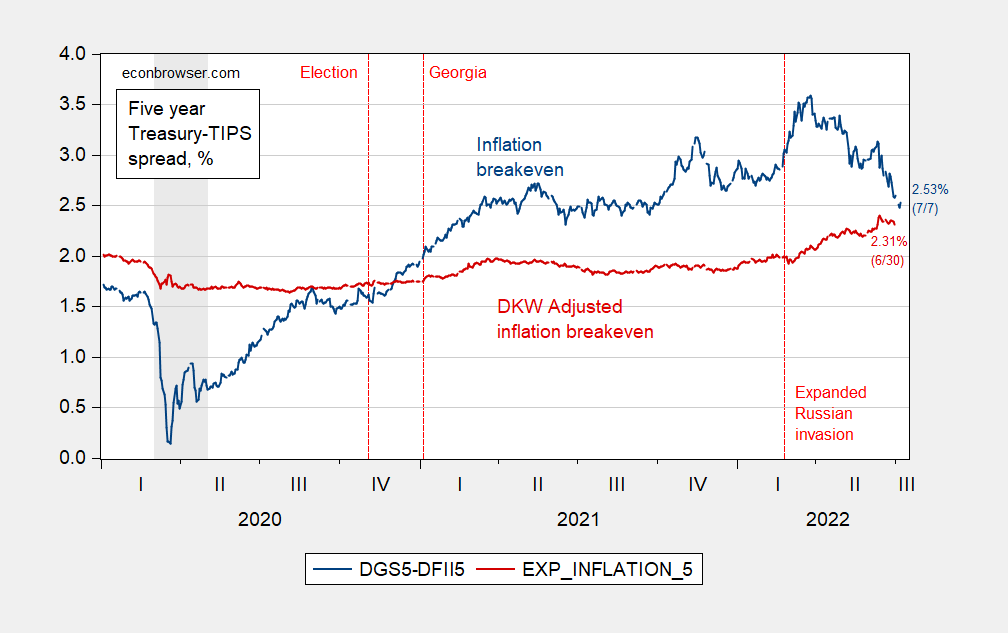 Figure 1: Five year inflation breakeven calculated using 5 year Treasury minus 5 year TIPS yields (blue), five year expected inflation (red). Source: Treasury via FRED, Kim, Walsh and Wei (2019) following D'amico, Kim and Wei (DKW) accessed 7/7/2022, and author's calculations.
As of 6/30, the conventional calculation implies 27 bps higher inflation than the adjusted series. The adjusted series implies that inflationary expectations have indeed risen, by about 50 bps since 1/20/2021 (the standard breakeven implies about 43 bps through 6/30.