From Jim Reid at Deutsche Bank today, the observation "…through history a recession usually has a negative print in the first month of it being declared, which then carries on for the vast majority of the subsequent year. This clearly hasn't happened yet."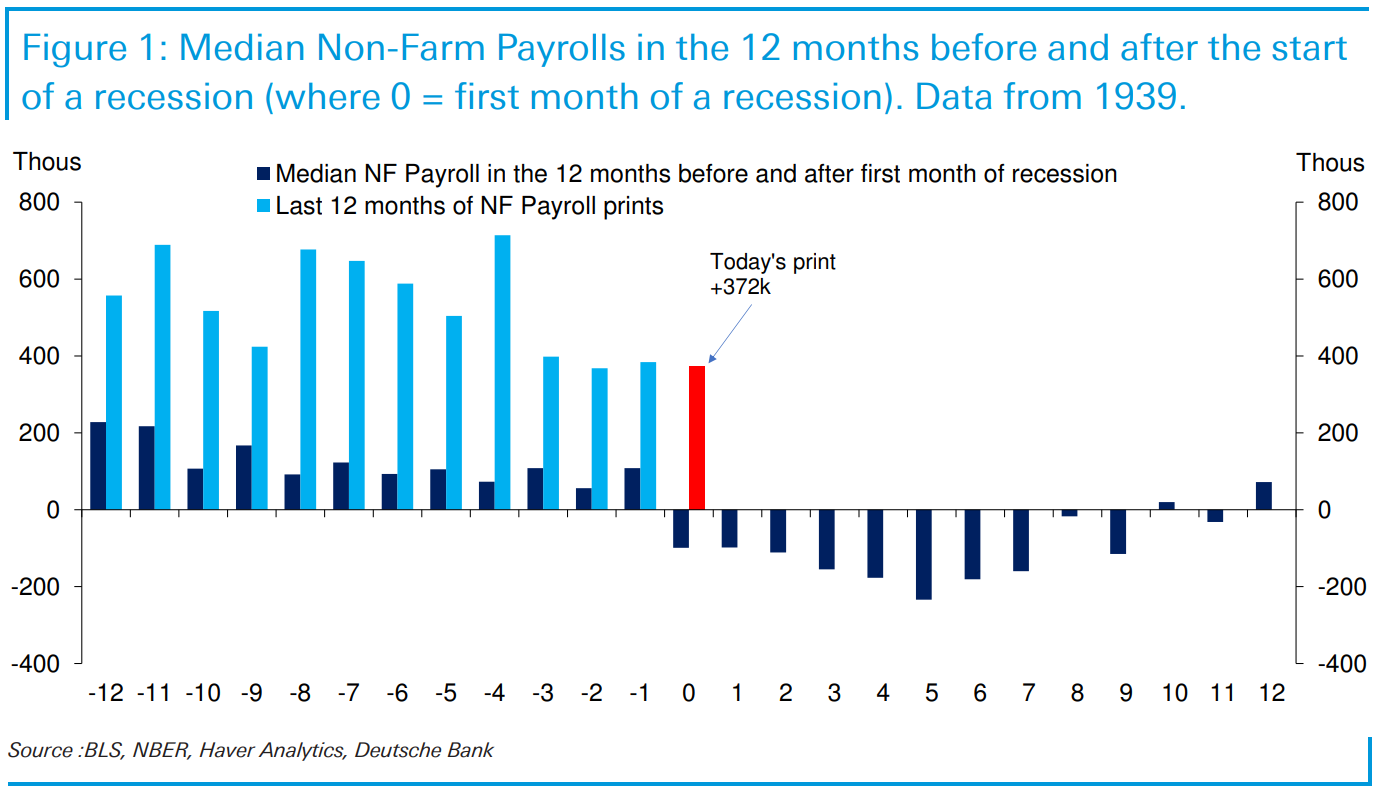 On the other hand, he warns don't look for a slowdown in NFP growth to signal an imminent recession.
More on labor market-related recession indicators, here.