And negative at the 2s10s: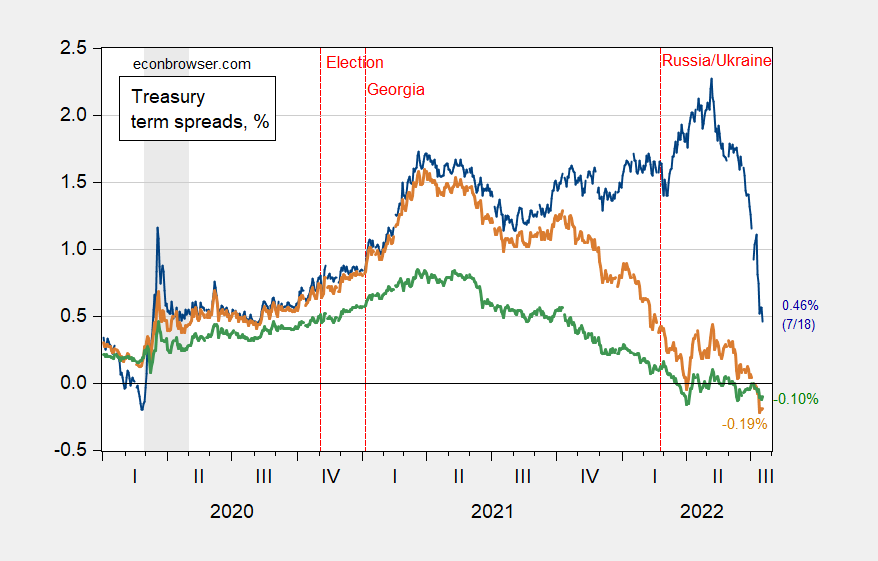 Figure 1: 10yr-3mo Treasury spread (blue), 10yr-2yr (tan), and 10yr-5yr (green), all in %. NBER defined peak-to-trough recession dates shaded gray. Source: Treasury via FRED, author's calculations.
The drop in the 10yr-3mo spread is quite precipitous. For me, this is the best (single) predictor for recession at the 12 month horizon.
The fact that the 2s10s and 5s10s are negative highlights the fact that the inversion is at the middle of the spectrum.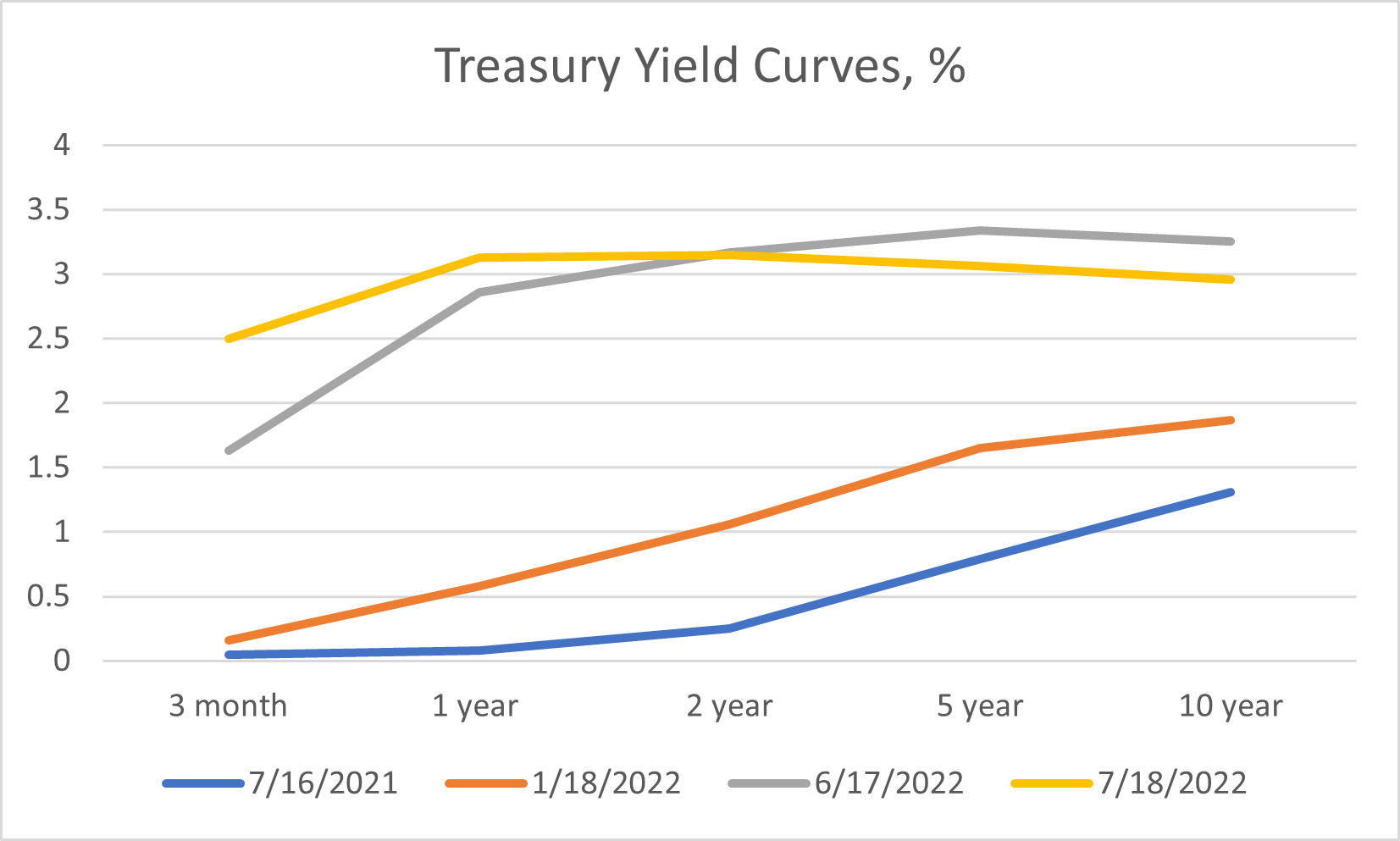 Figure 2: Treasury yield curves, as of indicated dates, in %. Source: Treasury via FRED.
As of a month ago, the yield curve was generally upwardly sloping, although the 10s5s was negative. As of close today, we have an inversion between 3 years and 20 years (not shown).