Weekly and daily readings through 8/13: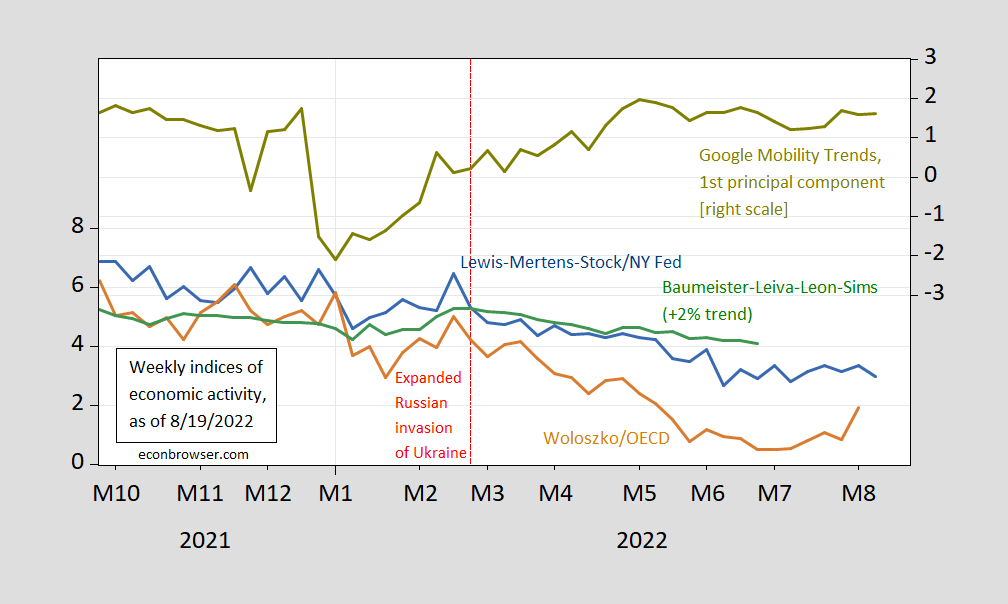 Figure 1: Lewis-Mertens-Stock Weekly Economic Index (blue, left scale), OECD Weekly Tracker (tan, leftt scale), Baumeister-Leiva-Leon-Sims Weekly Economic Conditions Index for US plus 2% trend (green, left scale), first principal component of Google Mobility Trends (chartreuse, right scale). Source: NY Fed via FRED, OECD, WECI, Google and author's calculations.
Needless to say, most of these indicators suggest continued growth through mid August (with the OECD WeeklyTracker indicating a bigger slowdown in May-July). The first principal component of google mobility trends indicates a plateau from May onward. The individual google mobility trends indices are shown in Figure 2.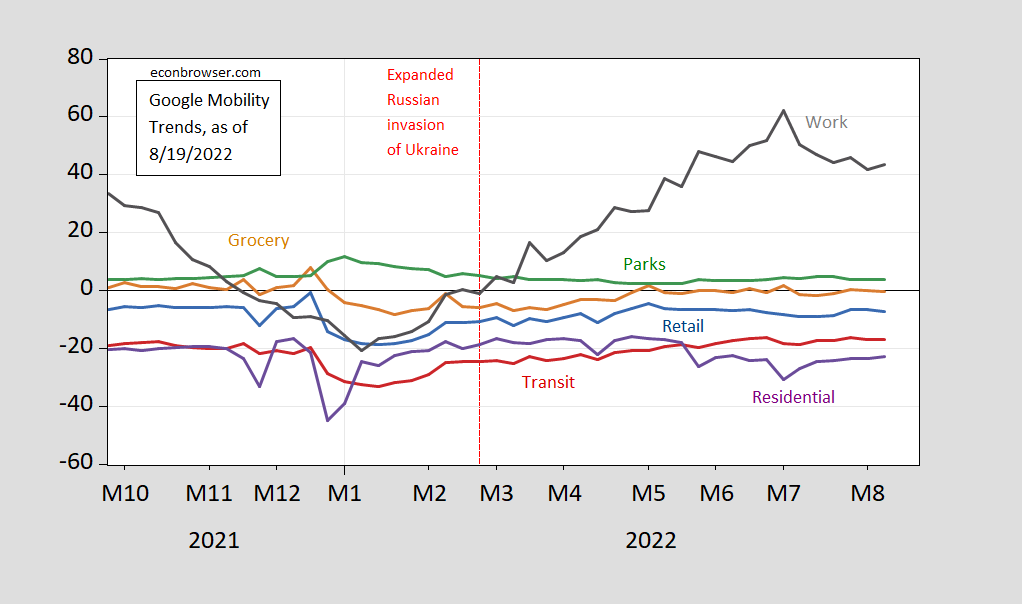 Figure 2: Google Mobility Trend Indexes for retail and recreation (blue) grocery and pharmacy (tan), residential (purple), transit stations (red), parks (green), and workplaces (dark gray), all in % deviations from baseline. Source: Google.