Answer: Not much. This point is critical in assessing how appropriate conditional forecasts of inflation were, especially those pertaining to 2022.
Textual analysis and market indicators. First up, the Geopolitical Risk Indicator and Economic Policy Index: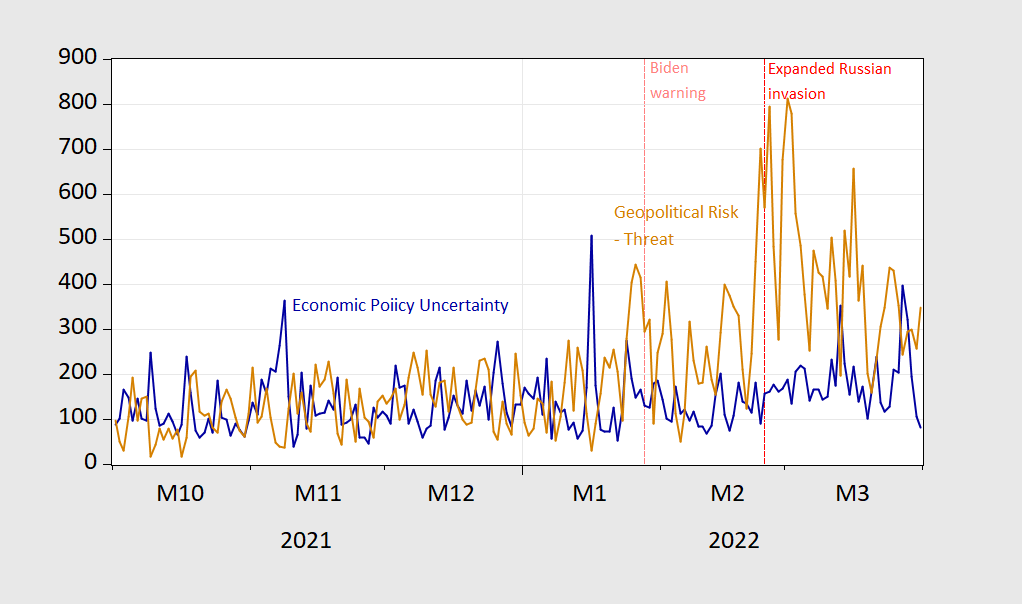 Figure 1: US Economic Policy Uncertainty (EPU) index (blue), and Geopolitical Risk (GPR) index (tan). Source: Baker, Bloom and Davis via FRED, and GPR index, accessed 18 Oct 2022.
Notice that the US EPU — focused on the the US of course, does not indicate much movement before the Biden warning to European leaders, nor just before the Russian "special military operation". The GPR index did rise as news of US intelligence warnings to Western intelligence agencies circulated, and spiked just days before the actual invasion.
What about market indicators. The VIX spiked at the beginning of December when stock prices dropped, and spiked (as US intelligence warnings circulated). But through the Fall of 2021, the US financial markets did not perceive a high risk of Russian aggression affecting equity markets.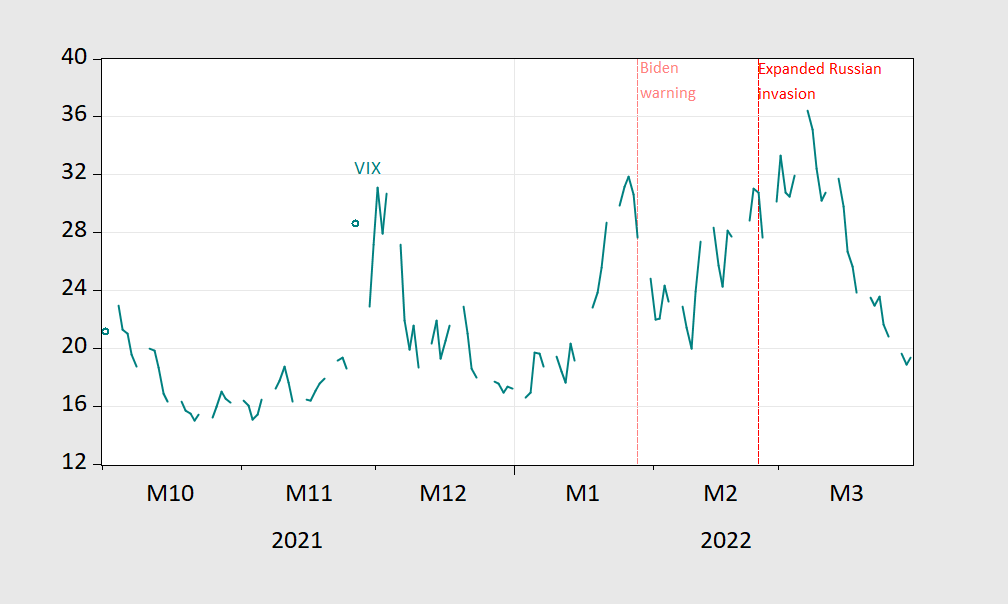 Figure 2: VIX close (teal). Source: CBOE via FRED.
We know that any Russian aggression would've had a positive impact on energy prices, both oil and natural gas. Did spot markets (remember, as a storable commodity, oil and natural gas should reflect both current and expected future conditions) reflect anticipated Russian action?
Here're Brent and Dutch TTF (natural gas):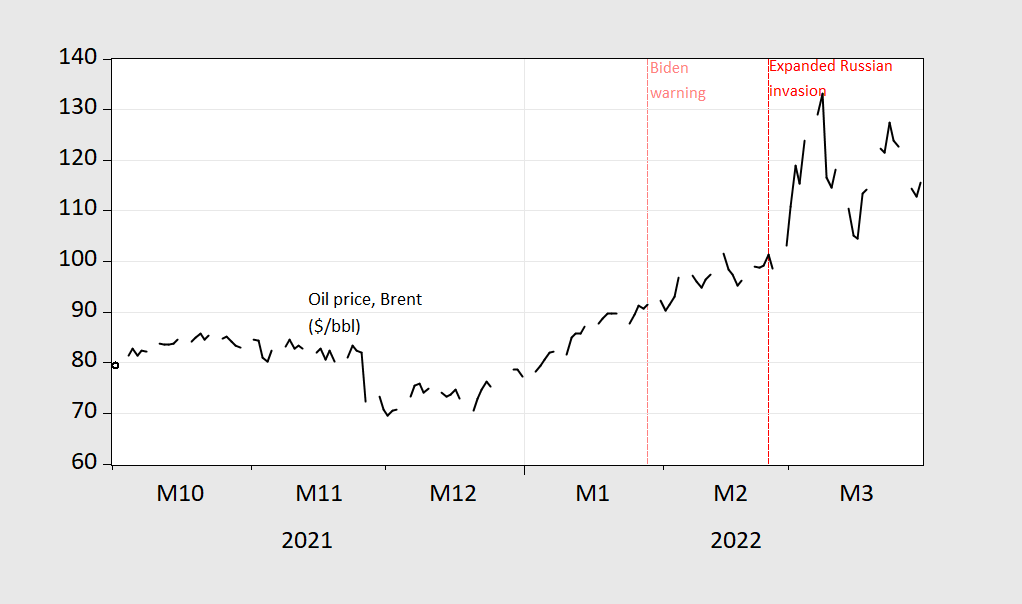 Figure 3: Price of oil (Brent), $/bbl (black). Source: EIA via FRED.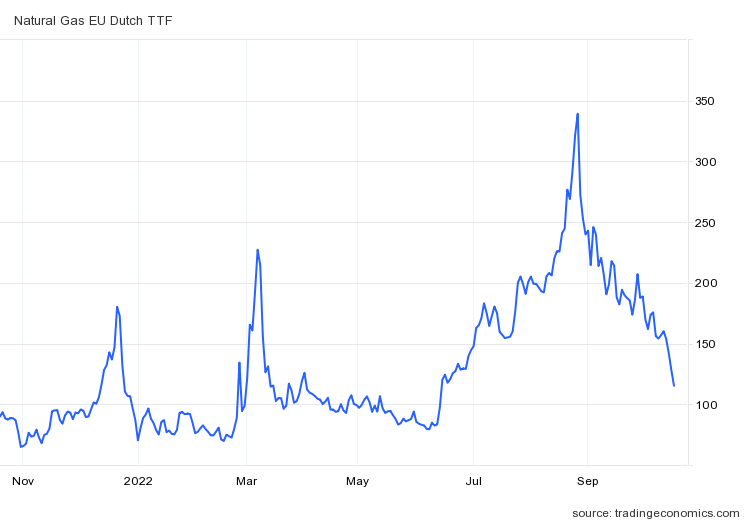 Figure 4: Natural gas EU (Dutch TTF), Eur/MWh (blue), October 2021-October 2022 [NOTE different time scale]. Source: Tradingeconomics.com, accessed 18 Oct 2022.
While there are spikes in both prices, note that until the beginning of the Special Military Operation, prices had stabilized in the EU market for natural gas.
Oil prices as of November were rising, but futures prices indicated backwardation.
Finally, assuming an expansion of the Russian war on Ukraine was going to spur sanctions, heightening risks of sovereign default, we would have expected a rise in CDS's value ahead of time. The value did not rise until the initiation of the Special Military Operation.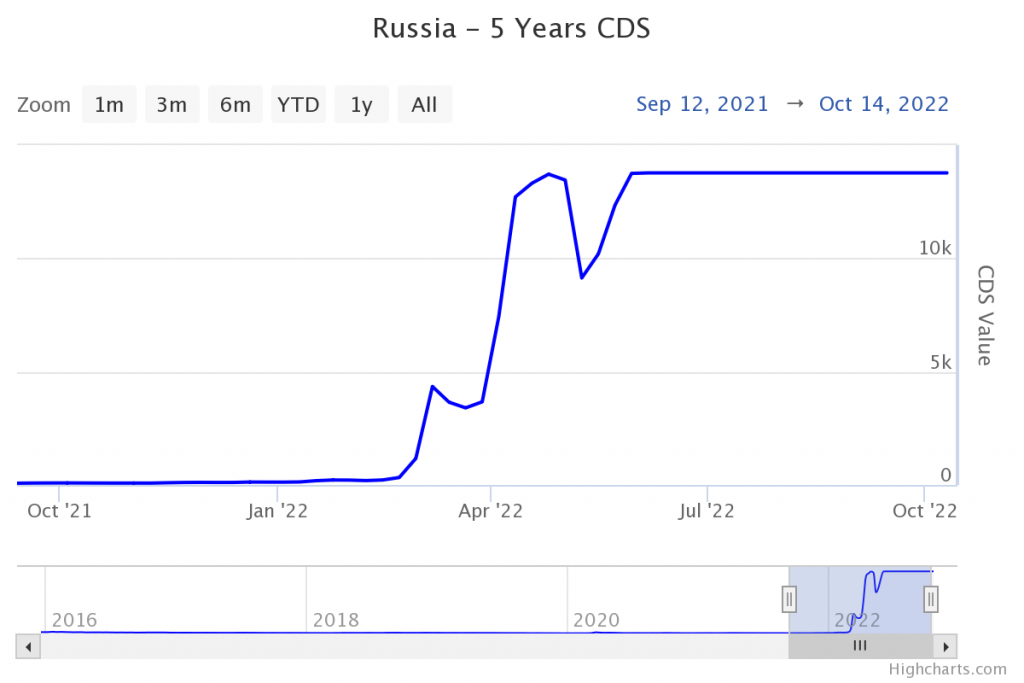 Figure 5: Russian sovereign debt CDS value. Source: World of Government Bonds, accessed 18 October 2022.
The current value iimplies 100% probability of default using 40% recovery rate.
Without knowing what the prices would've been in the counterfactual of no Russian Special Military Operation, one can't infer the probabilities the markets were assigning to the outcome that was actually realized. However, a high likelihood does not seem to be associated by markets (similarly by textual analysis).
If one believes inflation outcomes are substantially dictated by the trajectory of energy prices, then the forecasts of inflation have to be judged on whether agents believed an expanded Russian invasion was likely. Had forecasters, including those in policymaking arenas, attributed a higher likelihood of enhanced Russian aggression, then inflation forecasts would have likely have been higher (and growth forecasts correspondingly lower).
In other words, keep the distinction between conditional and unconditional forecasts in mind, when assessing the inflation forecasting record.