From the memo :
The dollar has strengthened sharply with respect to the currencies of many industrialized nations and emerging markets to reach a 20-year high. This appreciation of the dollar is viewed as a major global challenge for most countries, especially emerging market economies. In the past, many countries would have embraced a strong dollar; indeed, emerging market countries like China often intervened in foreign exchange markets in the hopes of weakening the value of their currencies to gain trade advantage. But today both advanced and emerging countries alike are struggling against further depreciation of their currencies for a range of reasons.
Here's the graph from the memo: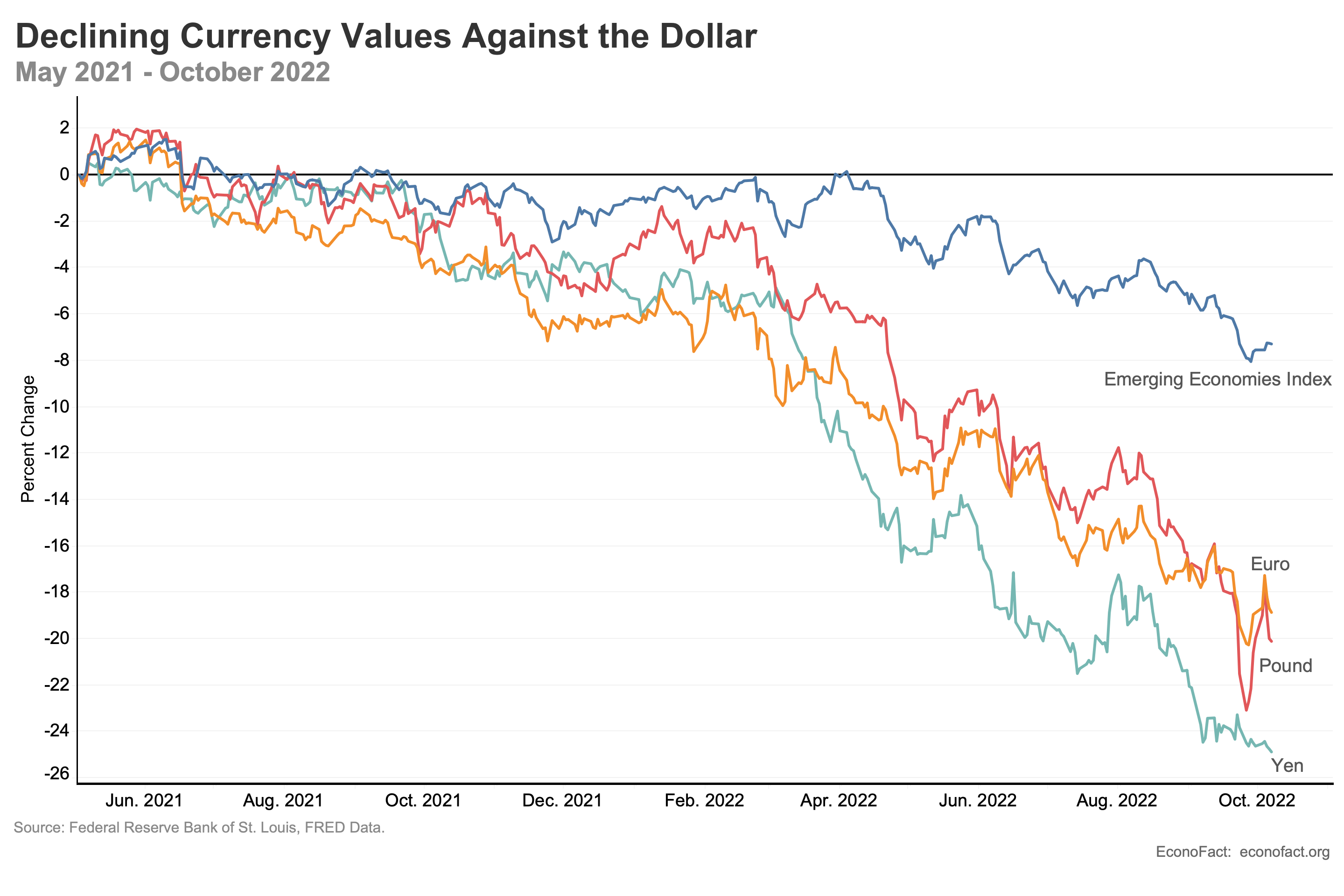 And here is a time series from 1973, in inflation adjusted terms, of the US dollar.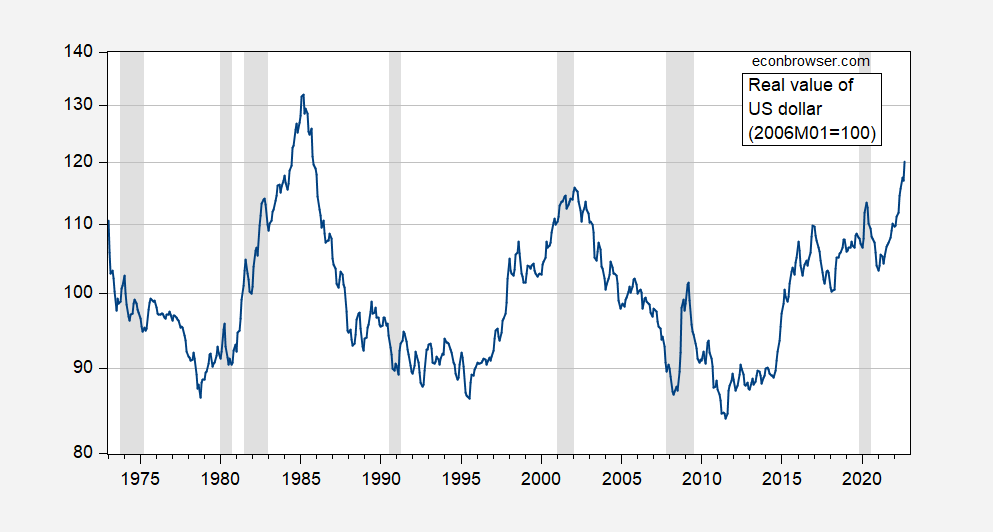 Figure 1: Real value of trade weighed US dollar, against broad basket of currencies. Trade weights for goods until 2006M01, trade weights for goods and services. NBER defined peak-to-trough recession dates shaded gray. Source: Federal Reserve via FRED, NBER, and author's calculations to splice series.