Here is a snapshot of four key term spreads spreads through November (an examination prompted by a Deutsche Bank missive title "The Looming Recession" which dropped into my inbox today).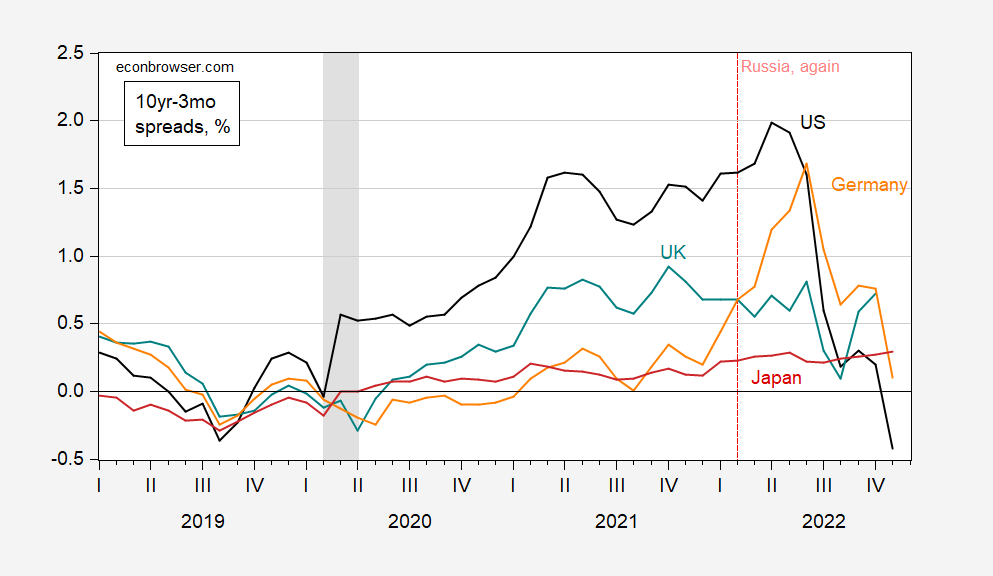 Figure 1: Ten year government bond yields minus three month rates for US (black), UK (tea), Germany (orange), and Japan (red), %. Three month rates are government bond yields for US, interbank rates for others. NBER defined peak-to-trough recession dates shaded gray. Source: Treasury via FRED, OECD Main Economic Indicators, updated with Tradingeconomics.com, NBER, and author's calculations.
Note that US and German (proxy for euro area) spreads are declining; UK spread rebounded in October, but I don't have (comparable) November data. Japan's spreads continue to trend sideways. Side note: These spreads inverted before the 2020 recession, suggesting that even if Covid had not struck, a recession may very well have occurred. In any case, more curves are inverting, although at different parts of the curve.
Here are yield curves for G-7 countries, as well as other large economies, recorded on December 6th, by worldgovernmentbonds.com.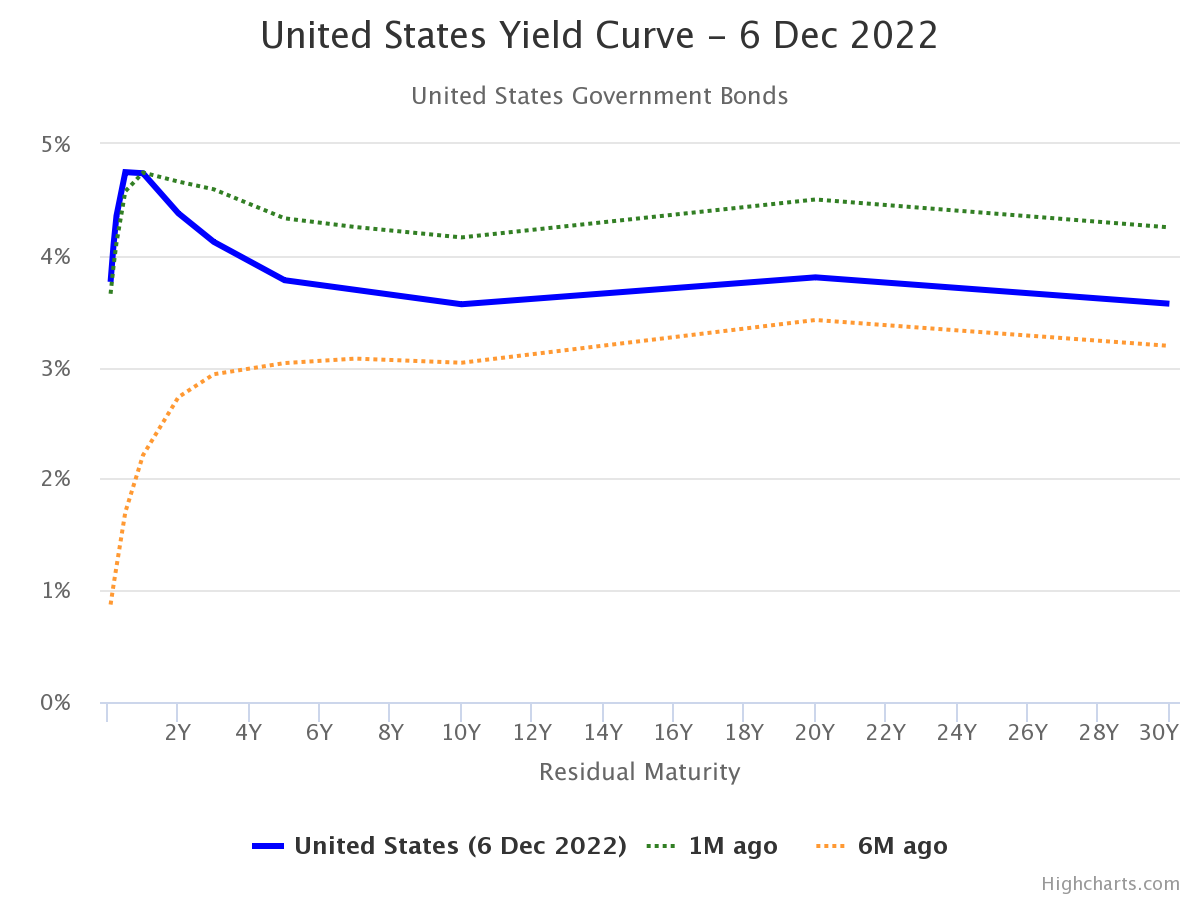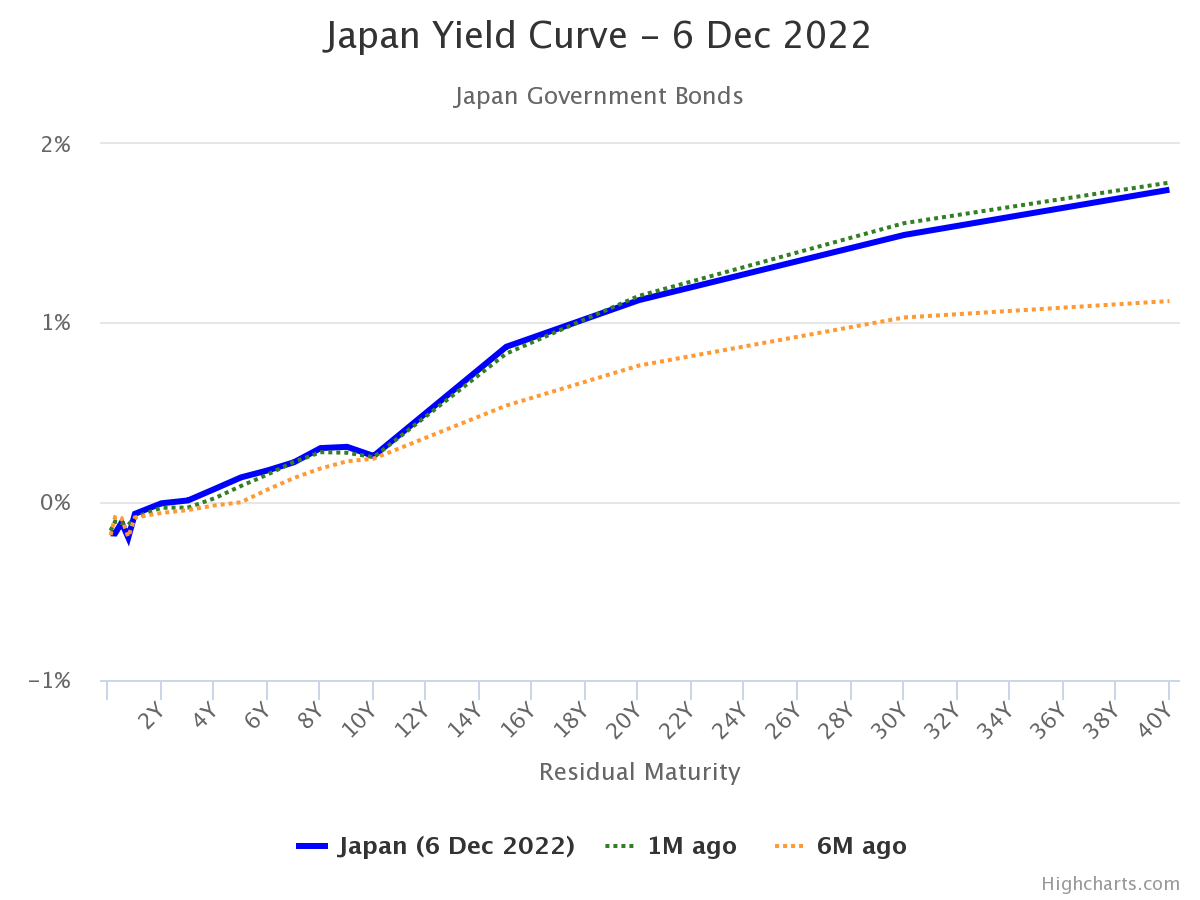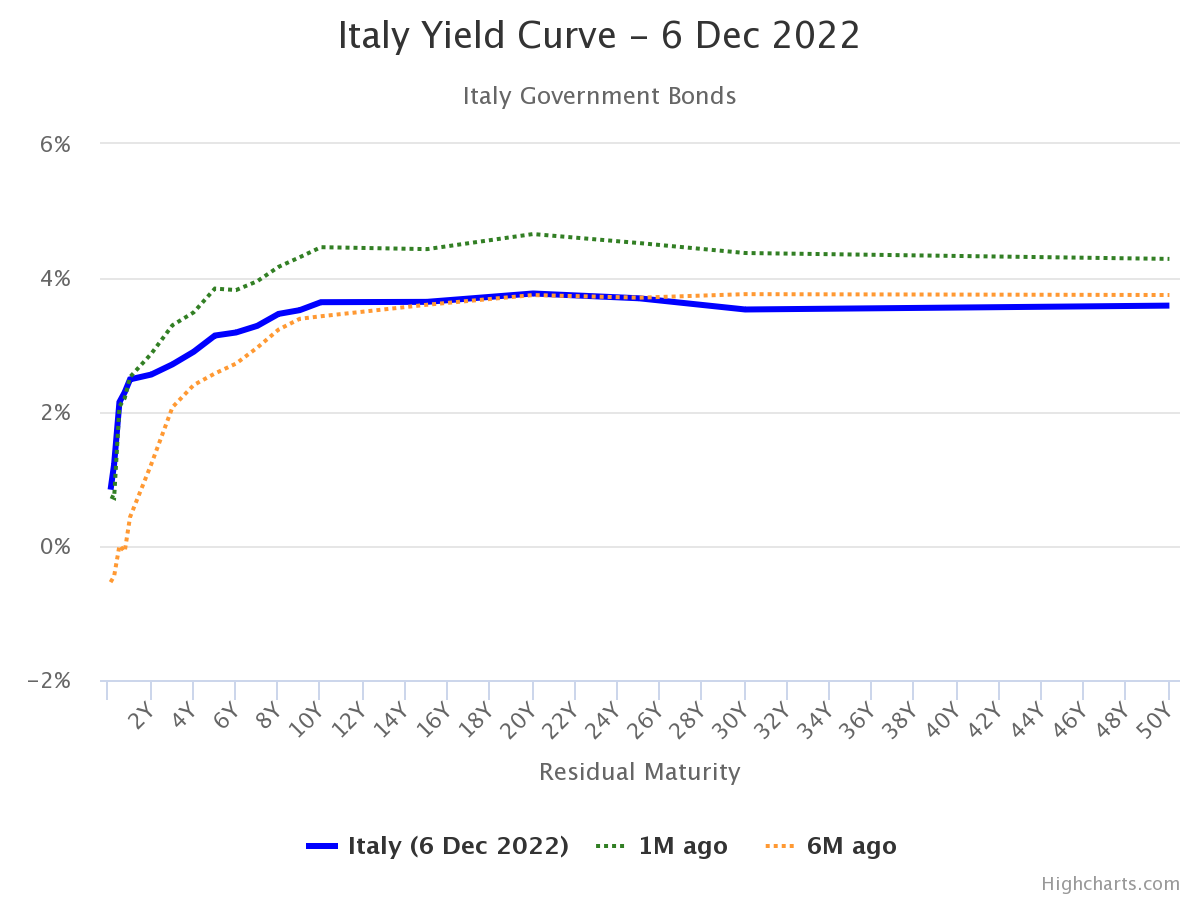 Two other large economies not included in the G-7: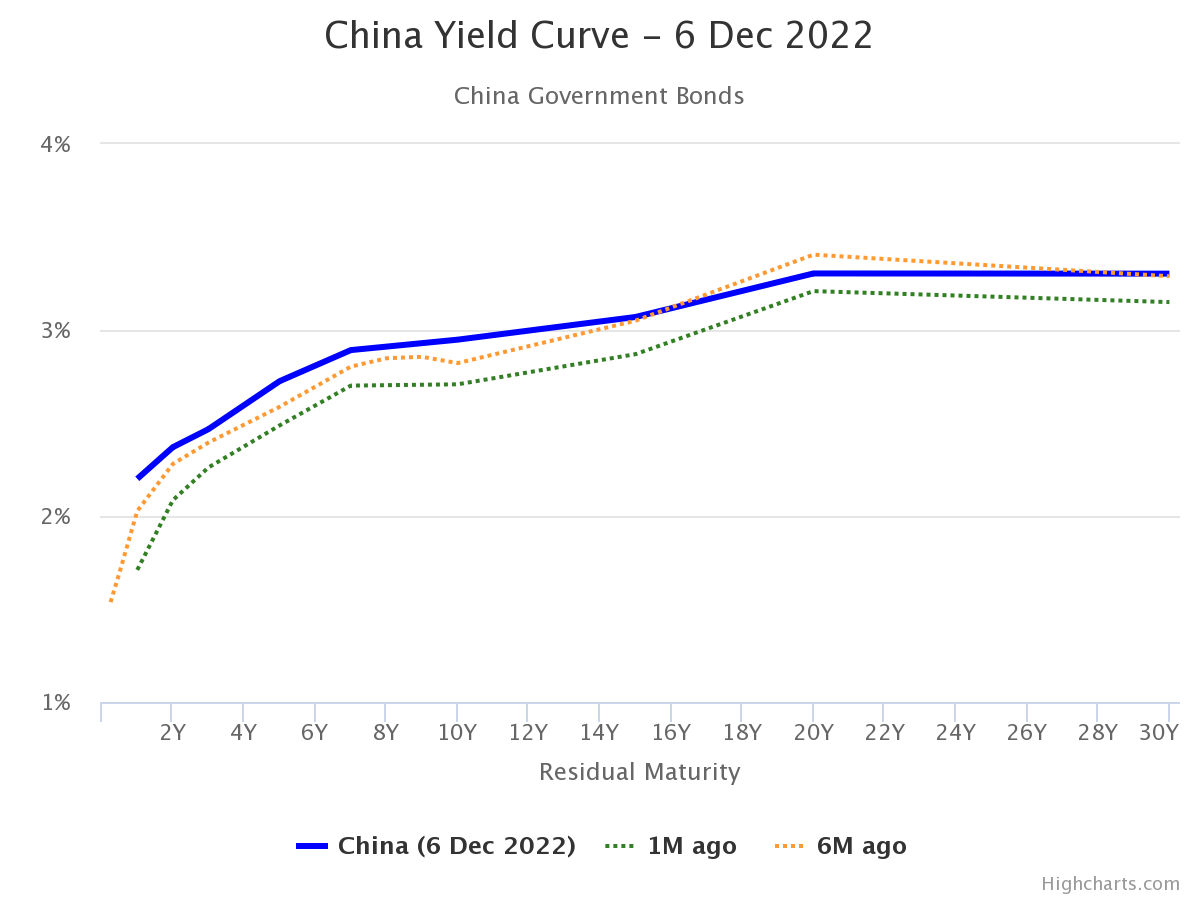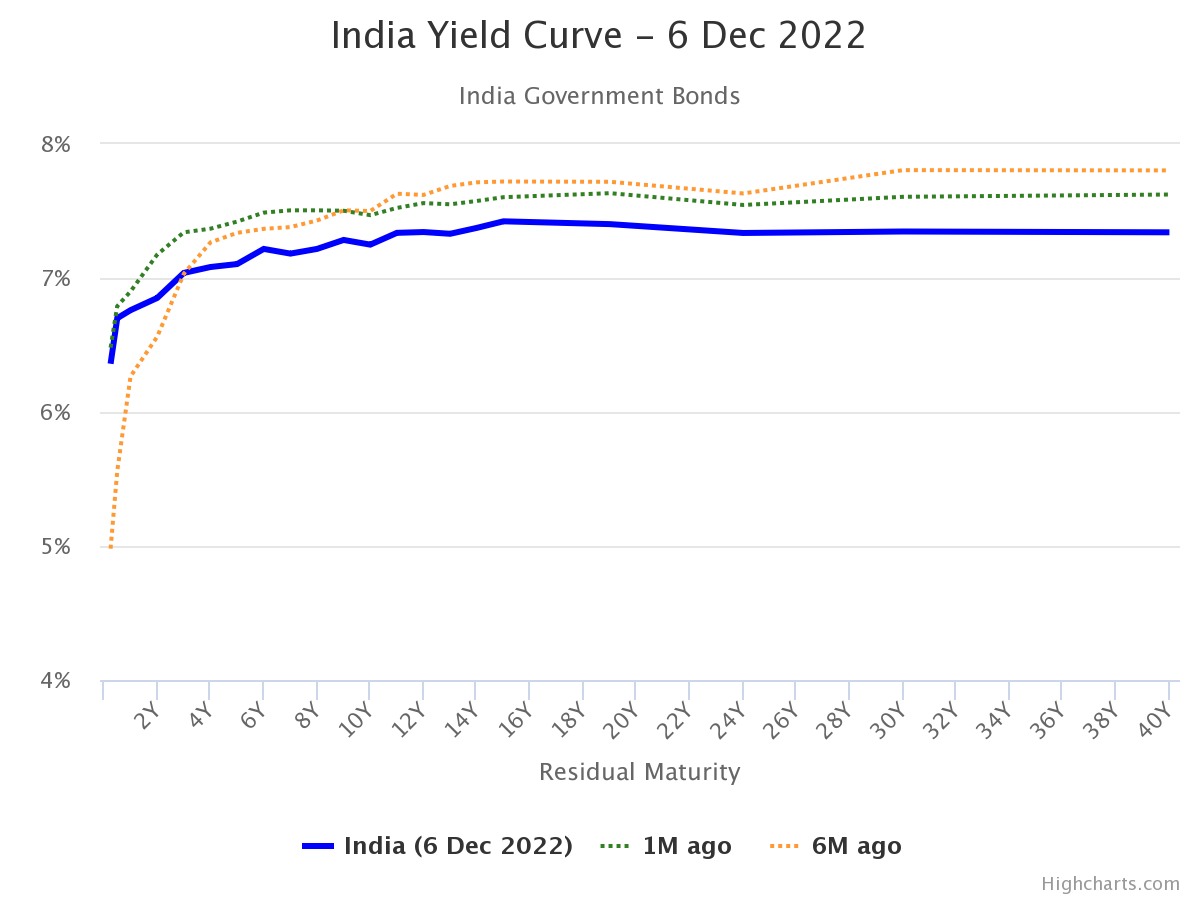 And one other large economy, Korea.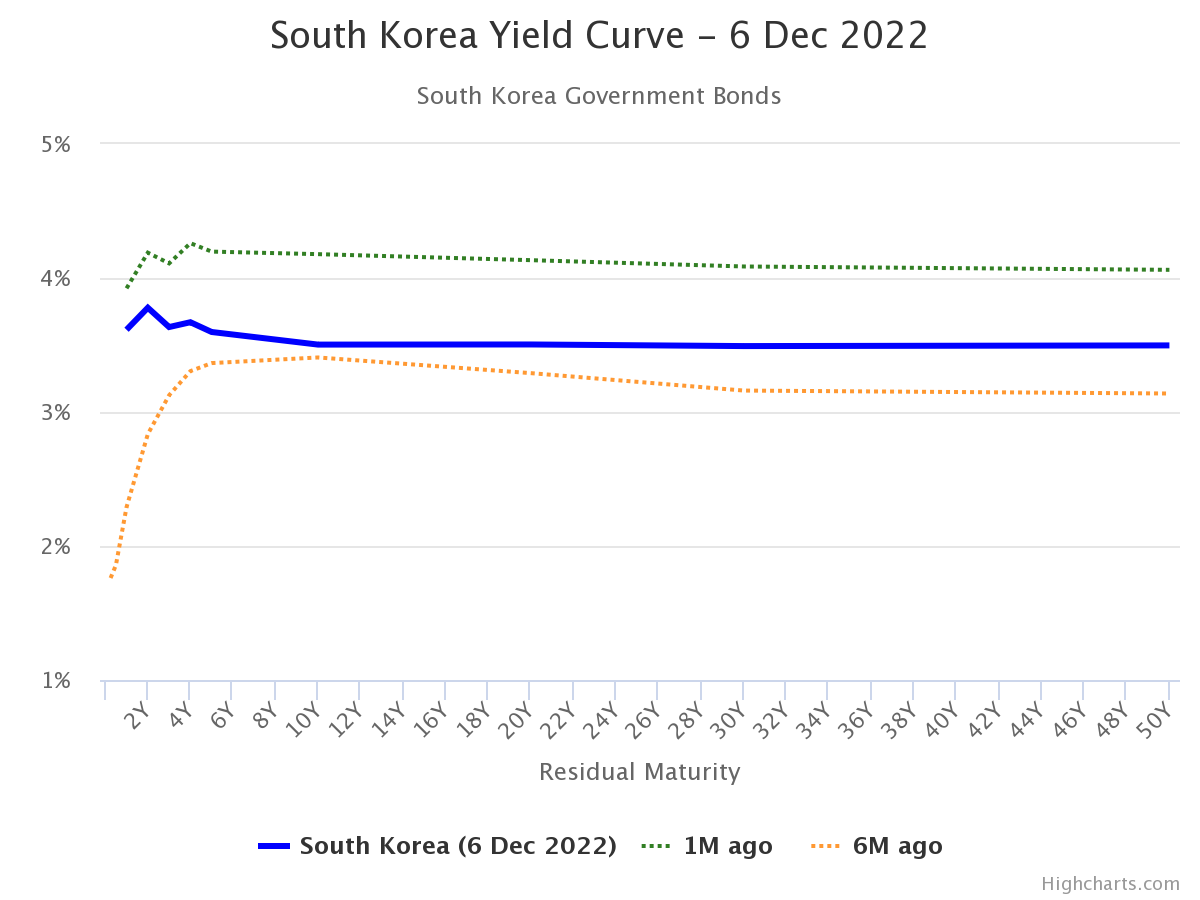 Chinn and Kucko (2015) found that the 10yr-3mo yield curve predicted recessions in US, France, Germany and (if including 3 month yield) Japan.
Some additional studies (including on China) recounted here.