Various observers have argued private employment stagnated in Q2 and after (see debate here), perhaps signalling a recession in Q2. With Wednesday's Business Employment Dynamics release, we have the following measures of cumulative changes since 2021M09: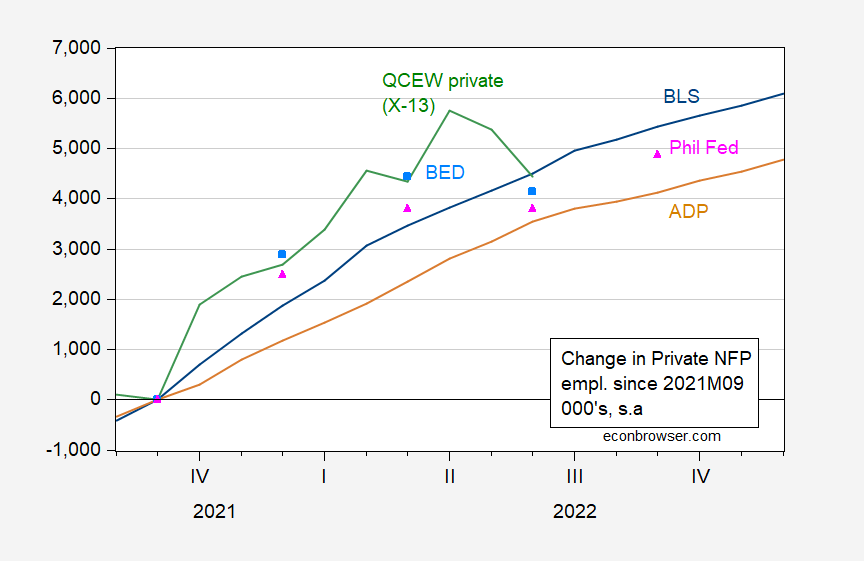 Figure 1: Cumulative change in private nonfarm payroll employment, from BLS CES (blue), from ADP (tan), from Quarterly Census of Employment and Wages covered employment (green), from Business Employment Dynamics (sky blue square), from Philadelphia Fed preliminary benchmark (pink triangle), all in 000's, s.a. QCEW employment adjusted using Census X-13, log transformation. Philadelphia Fed private NFP calculated using Philadelphia Fed NFP estimate minus actual government employment. Source; BLS, ADP via FRED, BLS QCEW, BLS BED, Philadelphia Fed, and author's calculations.
Note the QCEW and BED data share data, but the QCEW covers the universe of covered employees  (in 11.3 million establishments, the "C" stands for "census"), BED uses longitudinal data (in 8.9 million establishments), and CES samples 670,000 firms each month.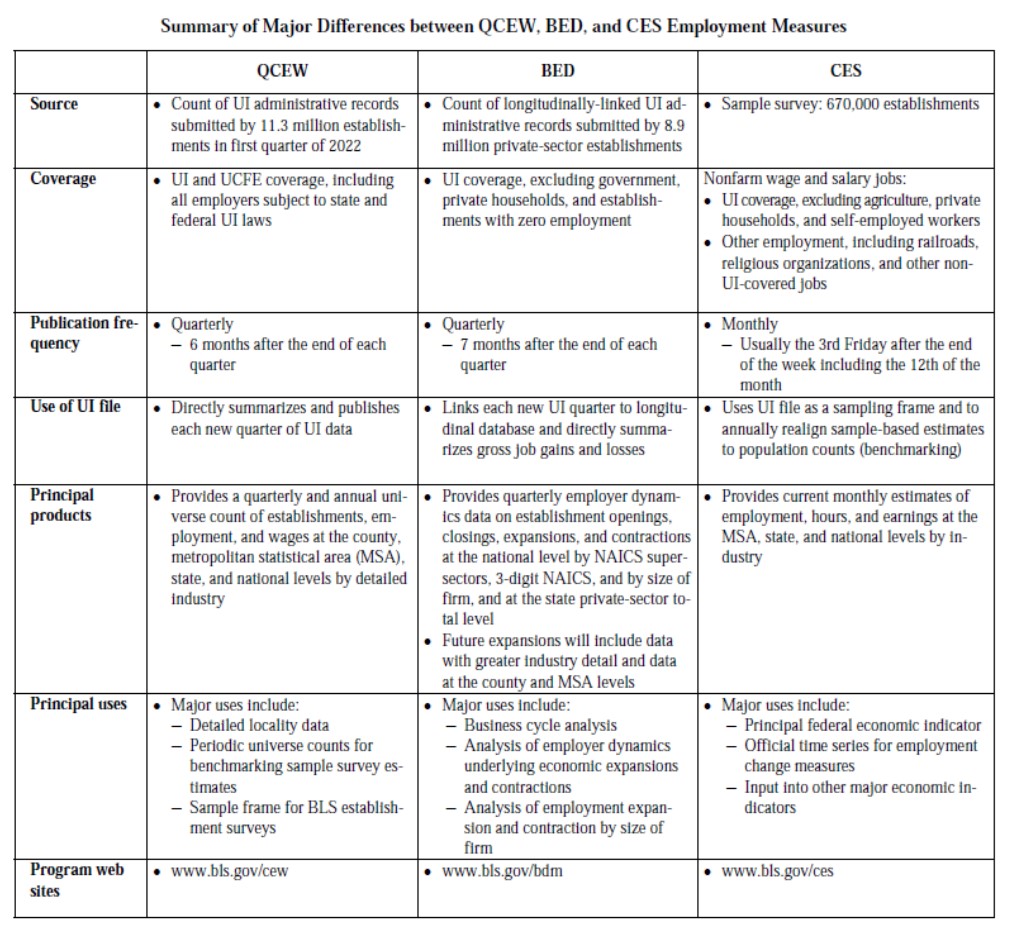 Source: BLS. 
ADP relies upon anonymized and aggregated data for 25 million employees (description here).
The debate is over whether the CES series is overstating employment growth. QCEW private employment, seasonally adjusted using X-13, is flat (albeit falling in June), while Philadelphia Fed's early benchmark (based on QCEW data) subtracting off reported government employment, and BED indicate a downward movement in Q2. The revamped ADP series rose during Q2, providing another insight into employment trends.
Interestingly, the Philadelphia Fed series resumes its rise in Q3. With both the BLS and ADP series rising in Q3, this suggests continued employment growth.