Reader JohnH is unconvinced that the Russian invasion was at all important to the US economy, according to his comments to this post. Here is the revision in GDP expectations going from pre-invasion to post-invasion.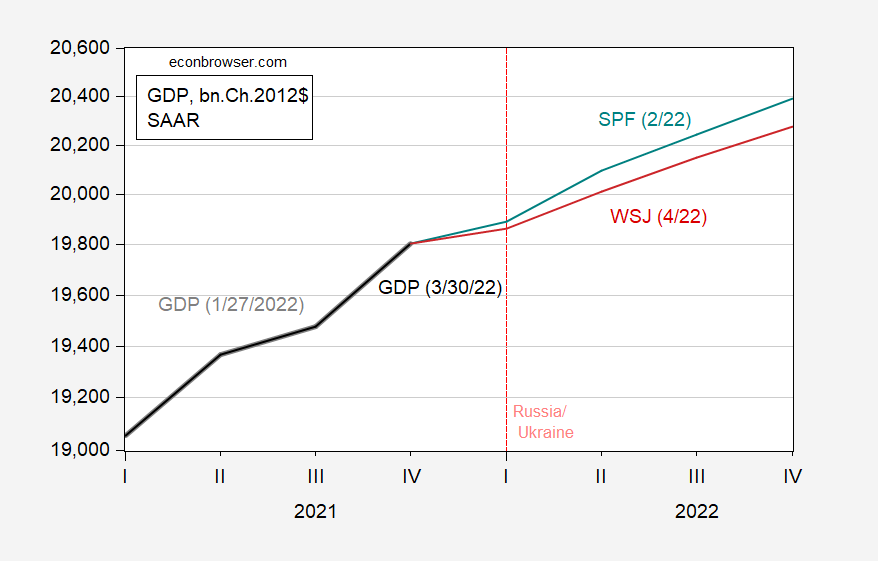 Figure 1: GDP from 1/27/2022 release (gray), from 3/30/2022 release (black), February Survey of Professional Forecasters median (teal), and April WSJ survey mean (red). Source: BEA (various), Philadelphia Fed, WSJ, and author's calculations. 
It would've been better to compare the SPF to SPF forecasts, but there is a GDP release for Q1 which drives a big move in the level. Hence, I compare February SPF to April WSJ. In my experience, when WSJ survey and SPF come out in the same month, the median/mean responses are very similar.
In this interpretation, the news of the expanded Russian incursion/"Special Military Operation" reduced end-year expected GDP by half of a percentage point. Nontrivial in my view.
What about inflation expectations. One year ahead inflation expectations jumped up in the wake of the expanded Russian invasion.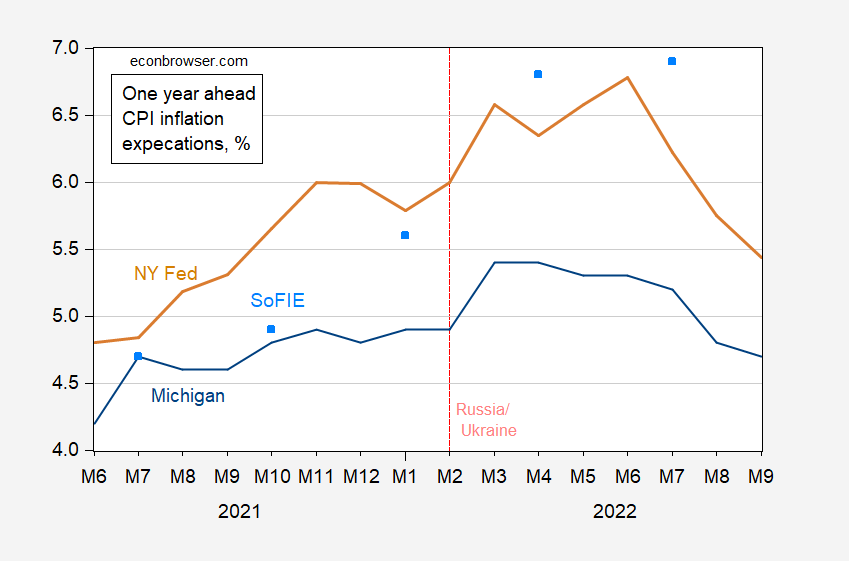 Figure 2: One year ahead y/y CPI inflation expectations, from Michigan survey (blue) from NY Fed median (tan), and from Coibion-Gorodnichenko Survey of Firm Inflation Expectations (sky blue squares). Source: Michigan University via FRED, NY Fed, and SoFIE. 
I'd say expectations of inflation rose substantially with the event.