Slight bump up in March/April expectations, but still down relative to mid-2022.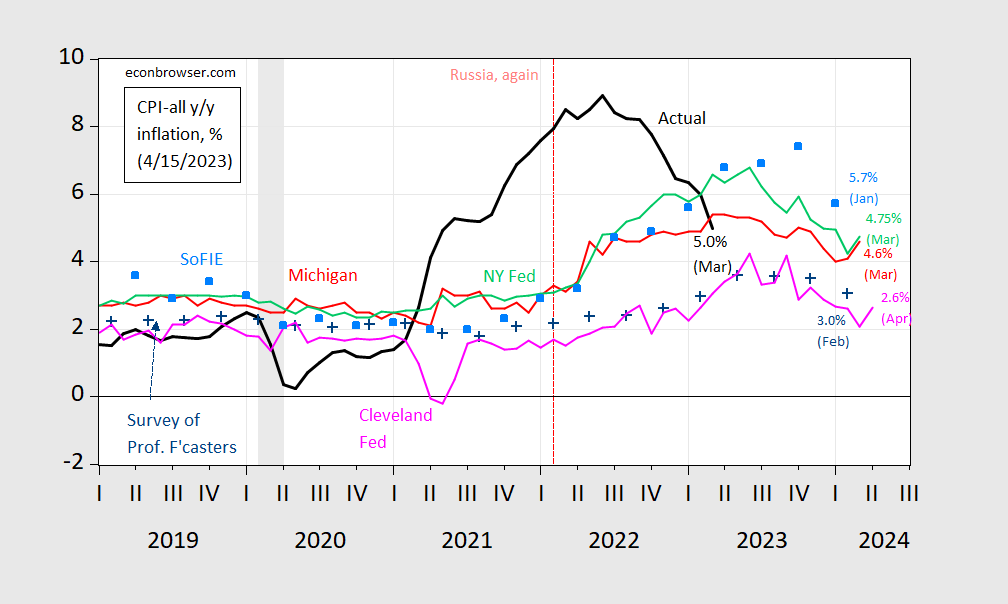 Figure 1: CPI inflation year-on-year (black), median expected from Survey of Professional Forecasters (blue +), median expected from Michigan Survey of Consumers (red), median from NY Fed Survey of Consumer Expectations (light green), forecast from Cleveland Fed (pink), SoFIE mean from Coibion-Gorodnichenko firm expectations survey [light blue squares], all in %. Michigan March observation is preliminary. NBER defined peak-to-trough recession dates shaded gray. Source: BLS, University of Michigan via FRED and Investing.com, Philadelphia Fed Survey of Professional Forecasters, NY Fed, Cleveland Fed and Coibion and Gorodnichenko, and NBER. 
The data are here (XLSX).
The consumer surveys (Michigan, NY Fed) suggest a slightly uptick. This is also reflected in economists' views, at least as represented by the WSJ April survey.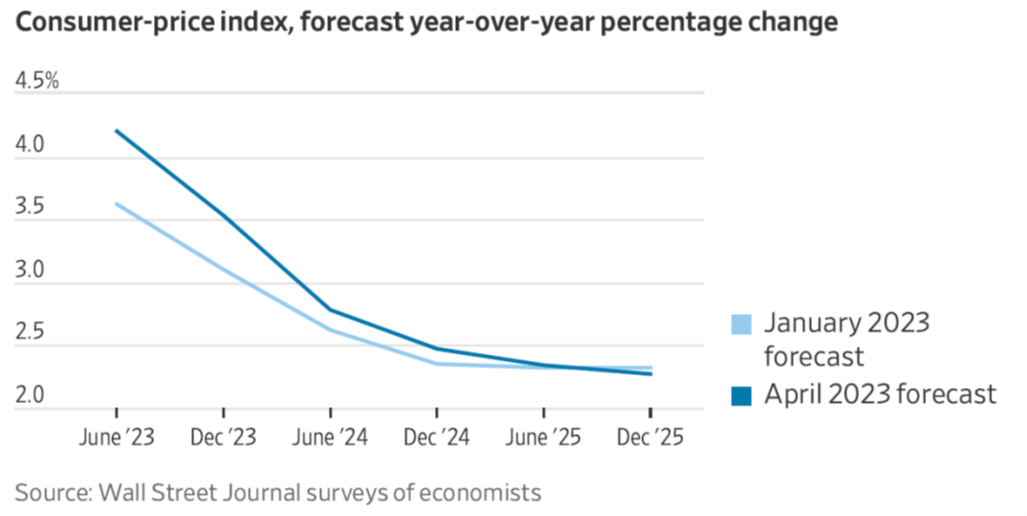 Source: WSJ, 15 April 2023.
Note that June '24 is about as close as one can get to March 2024 (which corresponds to the to the last Michigan and NY Fed surveys). There's a 16 bps increase in y/y expected inflation through June 2024, going from the January to April surveys.