About 83% probabiity within a year: Here's the edited version of Table 3 of Ahmed-Chinn (2022), plugging in March 31, 2023 values (in red), which I prsented in a UW Milwaukee Department of Economics seminar today (thanks to my gracious hosts, who provided tons of great comments/criticisms).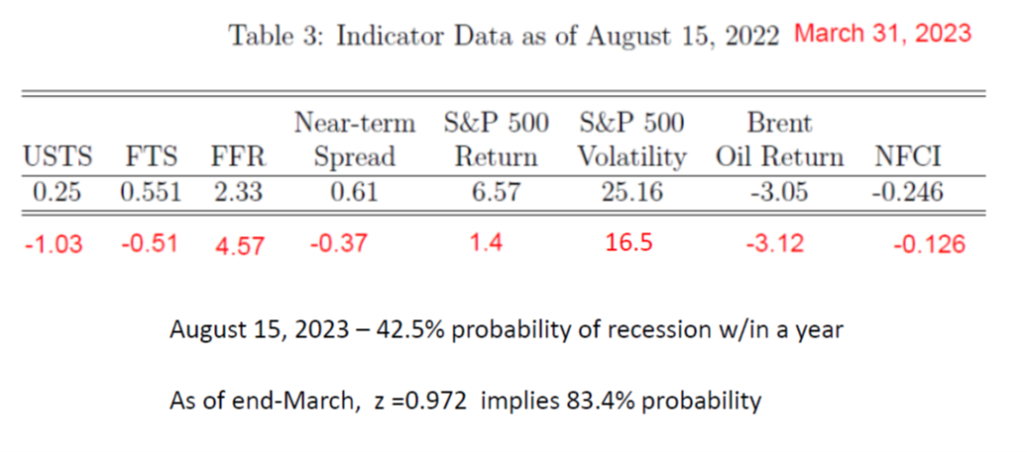 The US and Foreign 10yr-3mo — as is the near term — inversion are now deeper while the current Fed funds rate is higher.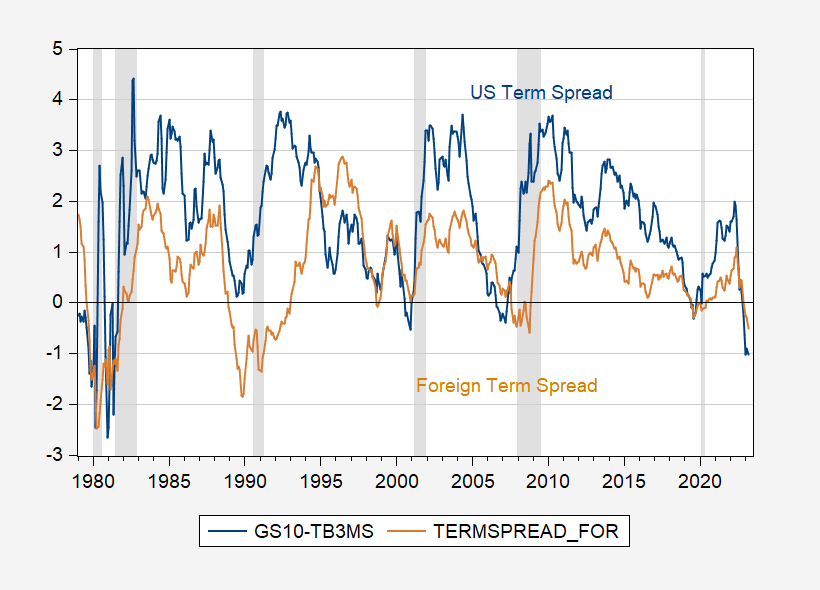 Figure 1: US 10 yr-3 mo term spread (blue), GDP weighted foreign (Canada, Germany, Japan, UK) 10 yr-3 mo term spread (tan), and NBER defined peak-to-trough recession dates shaded gray. Source: Fed via FRED, OECD, NBER, and author's calculations.