As defined by Governor Abbott: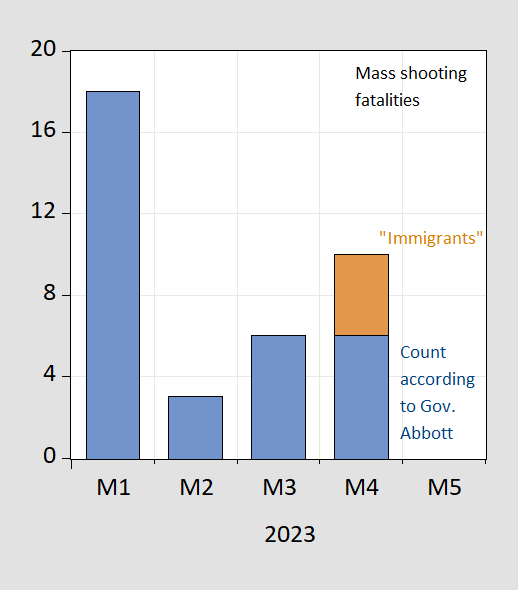 Figure 1: Mass shooting fatalities excluding "immigrants" per Governor Abbott (blue bars), mass shooting fatalities of "immigrants". Source: Mother Jones, press reports.
Governor Abbott originally claimed that the shooter "killed five illegal immigrants." He has corrected that number to 4. The above graph reflects his correction.
Here is a picture of fatalities and wounded in mass shooting events over a longer span of time.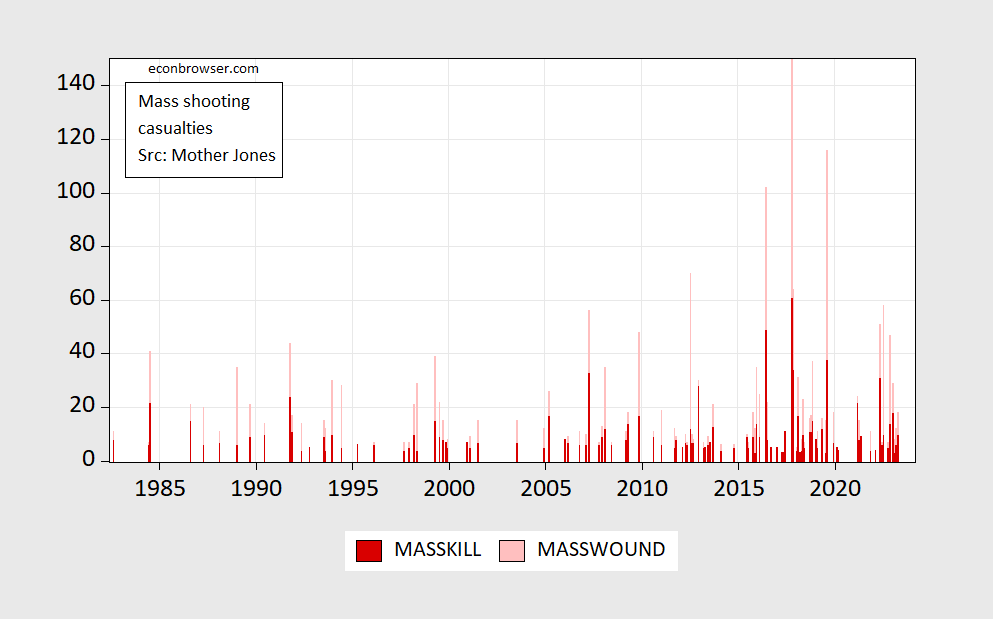 Figure 2: Mass shooting fatalities (red bars) and wounded (pink bars). Vertical scale truncated because of Las Vegas shooting. Source: Mother Jones database.