"2023 GDP growth expected at +0.5% (median forecast, 4Q/4Q); 2024 expected at +1.7%" (SIFMA stands for Securities Industry and Financial Markets Association) From the Report.
S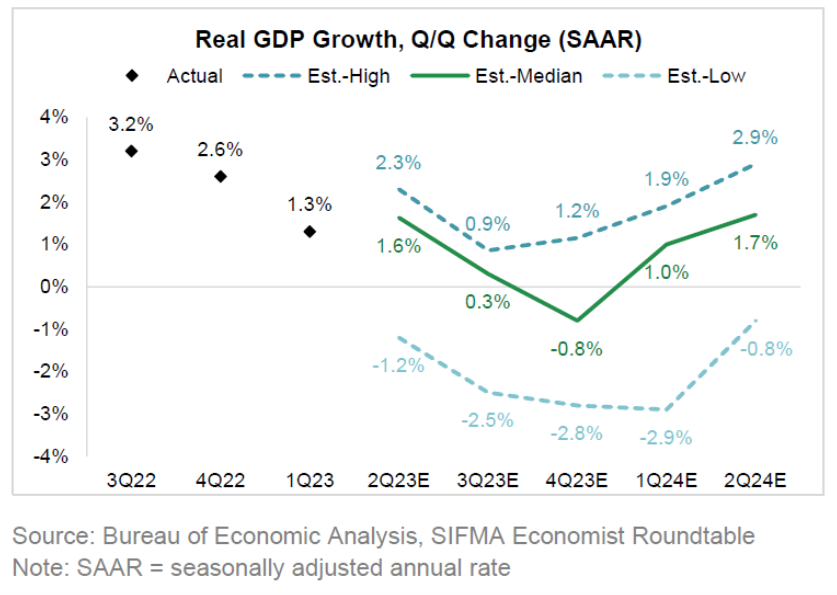 Source: SIFMA, June 7, 2023.
The survey median response is for one quarter of negative growth. In each quarter, there's always one respondent that thinks that there'll be negative (or positive) growth, so there's some dispersion.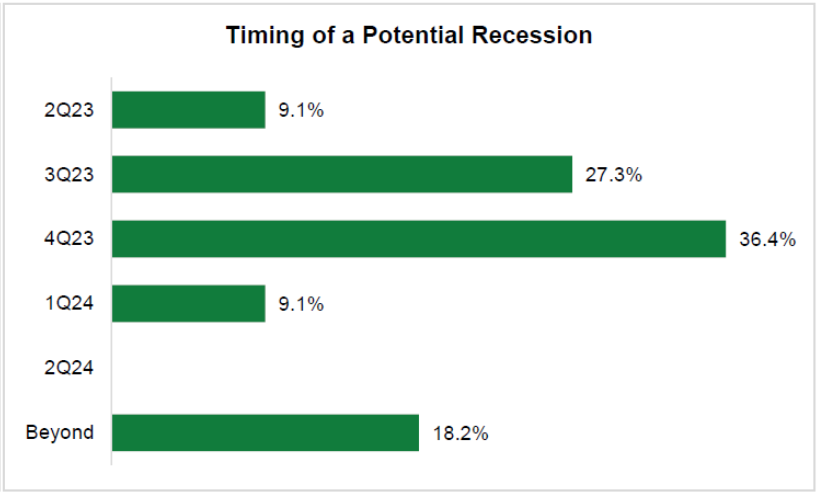 Source: SIFMA, June 7, 2023.
As I noted in yesterday's post, the FT-IGM survey a quarter ago indicated a modal response for recession start at 2023Q3-Q4.