The Bureau of Economic Analysis announced today that seasonally adjusted U.S. real GDP grew at a 2.4% annual rate in the second quarter, not far from the historical average of 3.1%.


The new data put the Econbrowser recession indicator index at 4.9%, reflecting essentially no recession signal. Staff at the Federal Reserve and the Congressional Budget Office are no longer predicting a recession. Maybe Godot ain't coming?

Growth was boosted by surprisingly strong nonresidential fixed investment. A drop in exports was almost all offset by a similar drop in imports.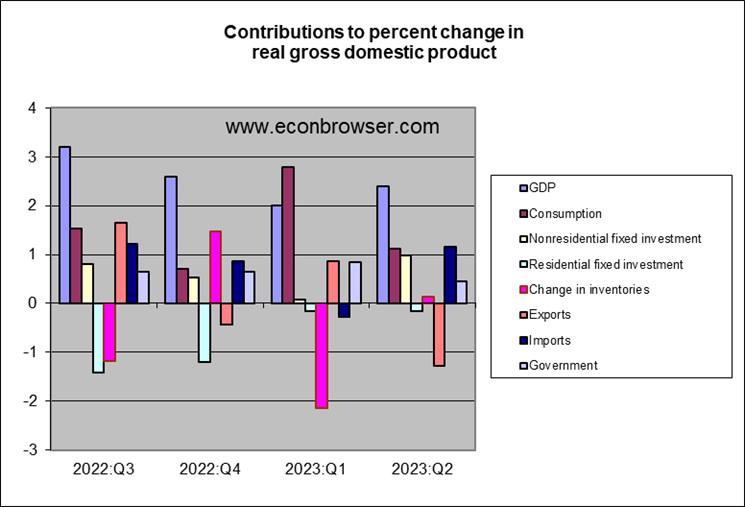 Housing, which we'd expect to bear the brunt of the Fed's effort to slow the economy, continued to be a modest drag on GDP, but much less so than in the first two quarters of this year. Looking at housing construction as a percent of GDP, all the stimulus since 2020 has been undone, and we currently stand somewhat below the historical average.
As Jeff Frankel says, maybe this is what a soft landing would look like.