Following up on last Thursday's post, here is a depiction of how Wisconsin and Kansas — ALEC darlings — fare against Minnesota and California.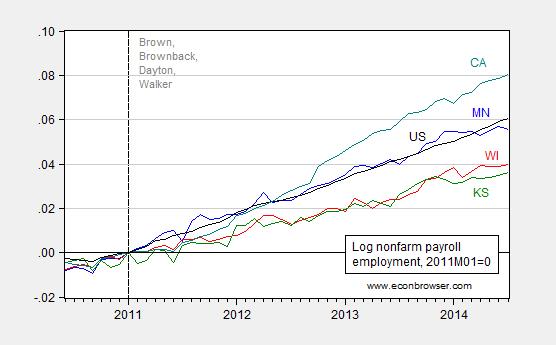 Figure 1: Log nonfarm payroll employment for Wisconsin (red), Minnesota (blue), California (teal), Kansas (green) and the US (black), all seasonally adjusted, 2011M01=0. Vertical dashed line at beginning of terms for indicated governors. Source: BLS, and author's calculations.
The negative correlation between a high ALEC-Laffer economic outlook ranking and economic growth remains negative.