The Manufacturing and Agriculture Credit, that is.

Figure 1 depicts Wisconsin GDP.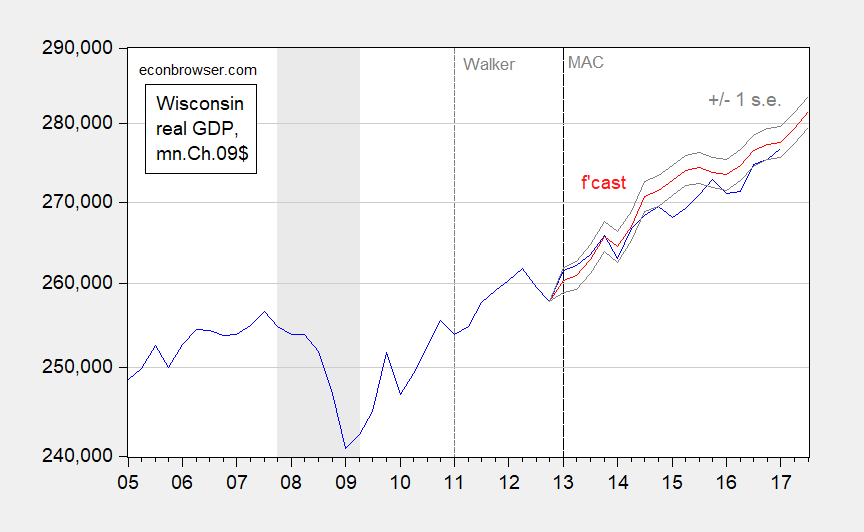 Figure 1: Wisconsin GDP in mn. Ch.2009$ (blue), and dynamic out of sample forecast (red) and +/- 1 std. error (gray). NBER defined recession dates shaded gray. Source: BEA, and author's calculations.
The forecast is derived from an error correction model estimated over the 2005-2012 period.
ΔytWI = 2.679 – 0.458 yt-1WI + 0.314 yt-1US + 1.149 Δ ytUS + (1 lag of first difference of log WI GDP) + (1 lag of first difference of log US GDP)
Adj-R2 = 0.64, SER = 0.0058, n=48, sample = 2005q3-2012q4, bold denotes significance at 5% msl, using HAC robust standard errors.
What the ex post simulation indicates is that Wisconsin output has not shown any significant acceleration beyond what was expected on the basis of US growth. This despite $1.4 billion in tax expenditures over the 2013-19 period.