Recall from July 2017, when Stephen Moore wrote an article entitled "When It Comes To Electric Power, Coal Is No. 1" ?
No more. Now, lying has never been an impediment to Mr. Moore claiming something that was untrue (see [1] [2] [3] [4] [5] [6] [7] ) — but in this case perhaps it's just so clearly untrue, he was chastened: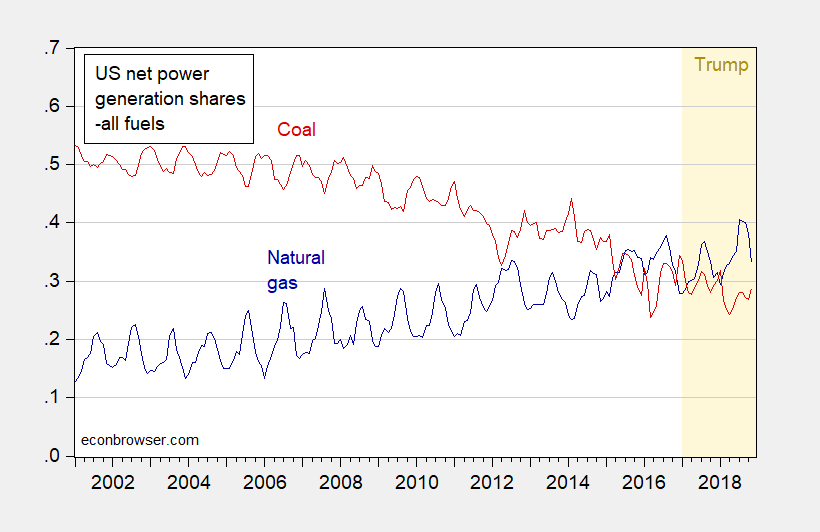 So much for "winning" (coal edition). Not that I'm complaining.
Addendum, 2/15 9am Pacific