Some people think that foreign direct investment into the United States has surged as confidence in the American economy has risen under Mr. Trump's administration. The data do not support such a supposition. From BEA: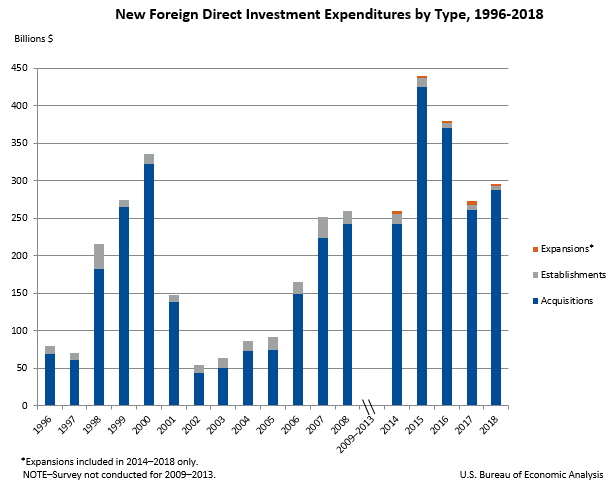 It is useful to make distinctions between stocks (particularly at market value) and flows. The flow into the US has decreased relative to 2016. The stock can deviate from the cumulation of flows due to valuation changes and movements in the dollar. And in 2017, the inflow of FDI declined by 33.1% (in log terms).
It is useful to consider what the flow of new FDI looks like as a share of GDP. This is shown in Figure 1.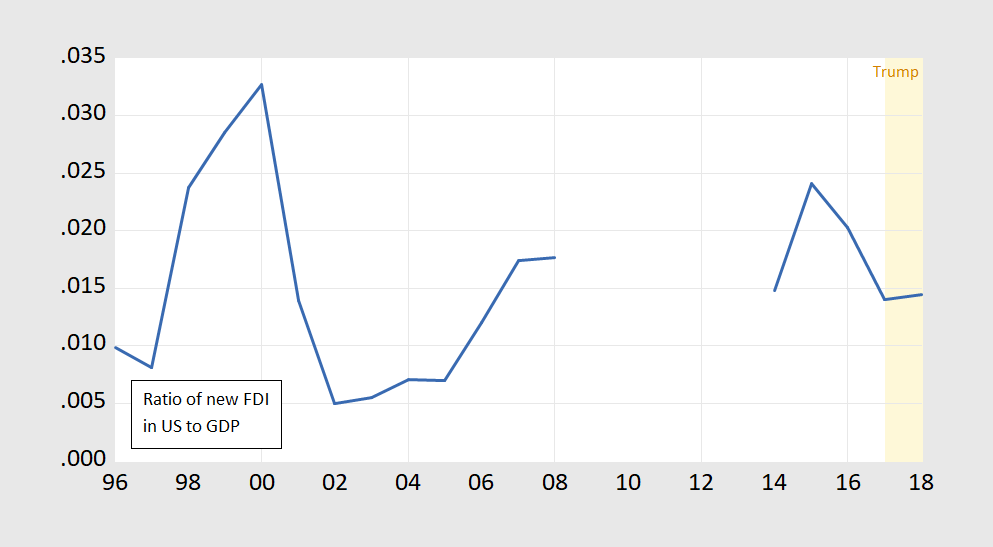 Figure 1: Ratio of new FDI in the US divided by GDP. Source: BEA, and author's calculations.