Rising government debt-to-GDP ratios should be viewed in the context of borrowing costs. Below, three-and-a-half decades of ten year Treasury yields.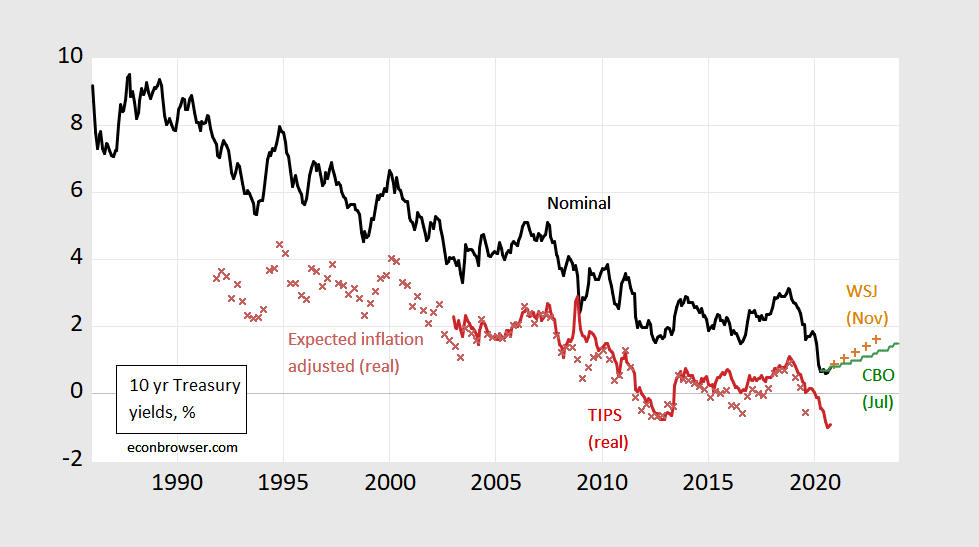 Figure 1: Nominal ten year constant maturity Treasury yields (black line), CBO projection (green line), WSJ November survey mean yields (orange +), TIPS ten year constant maturity yields (red line), ten year expected inflation adjusted (real) yields (lavender x). Inflation adjustment using Survey of Professional Forecasters (SPF) median survey response for 10 year CPI inflation. Source: Federal Reserve via FRED, CBO (July), SPF, and author's calculations.
The WSJ forecast implies rising nominal Treasury yields. A cautionary note about interest rate forecasts is provided by the following figure, depicting the actual Treasury ten year yield, and the SPF forecasts at several junctures.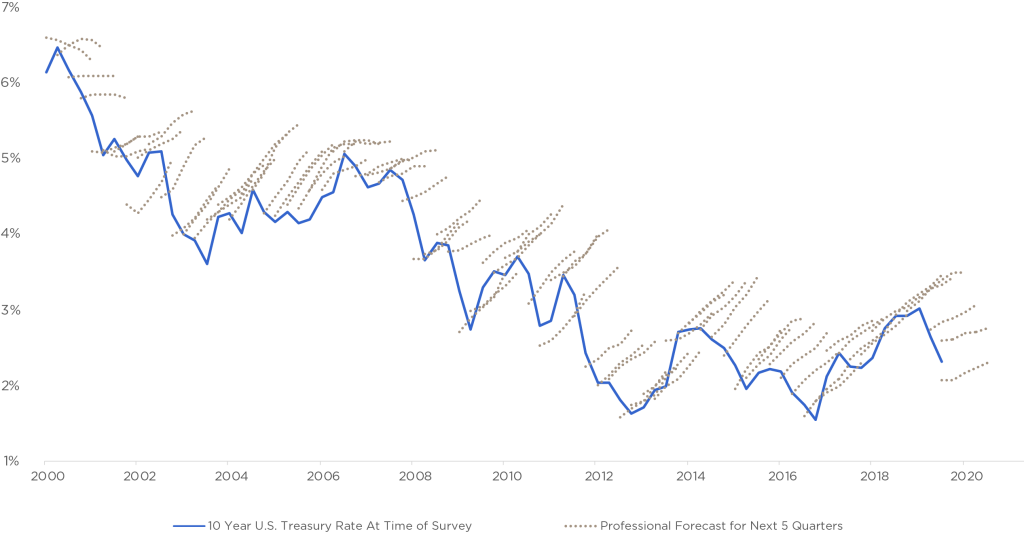 Figure 2: Professional Forecasters' Projections. Source: Figure 3 from Kirby, Barry, "Diminishing Returns: The Incredible Shrinking Bond Yield," CapTrust, October 24, 2019.  
In other words, we've been expecting a reversion to (earlier) mean too often over the past two decades.