Why you should attend this UW Economics JPGI talk by Kenneth Rogoff tomorrow (Wednesday) at 4:30 pm:
…The United States, because of the Federal Reserve, is paying a MUCH higher Interest Rate than other competing countries. They can't believe how lucky they are that Jay Powell & the Fed don't have a clue. And now, on top of it all, the Oil hit. Big Interest Rate Drop, Stimulus!

— Donald J. Trump (@realDonaldTrump) September 16, 2019
'nuff said!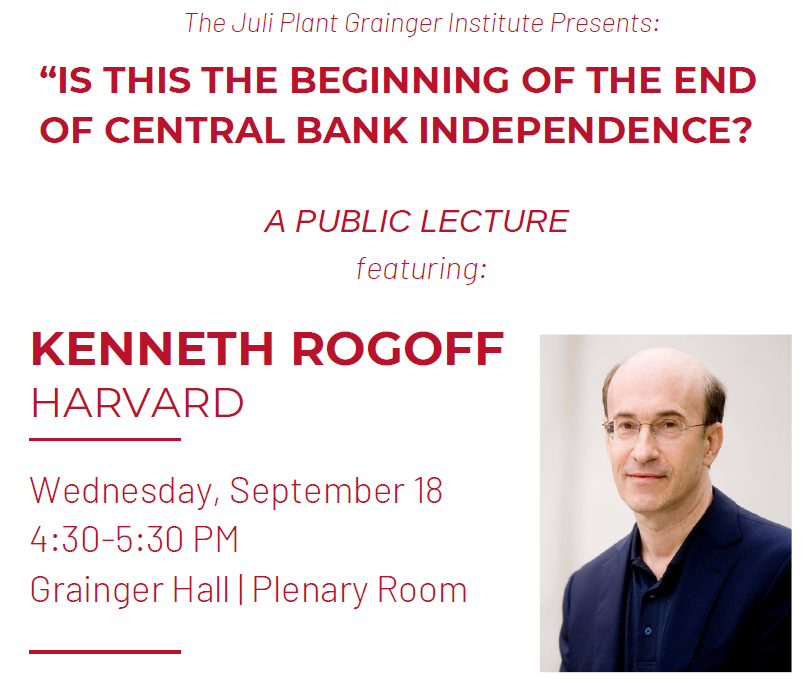 Update, 5PM Pacific, Sep 18:
And the talk begins — Ken Rogoff and the 10 year TIPS yield, at Grainger Hall.