Consider the incidence of hate crimes directed against Asian-Americans/Pacific-Islanders  as reported to the FBI.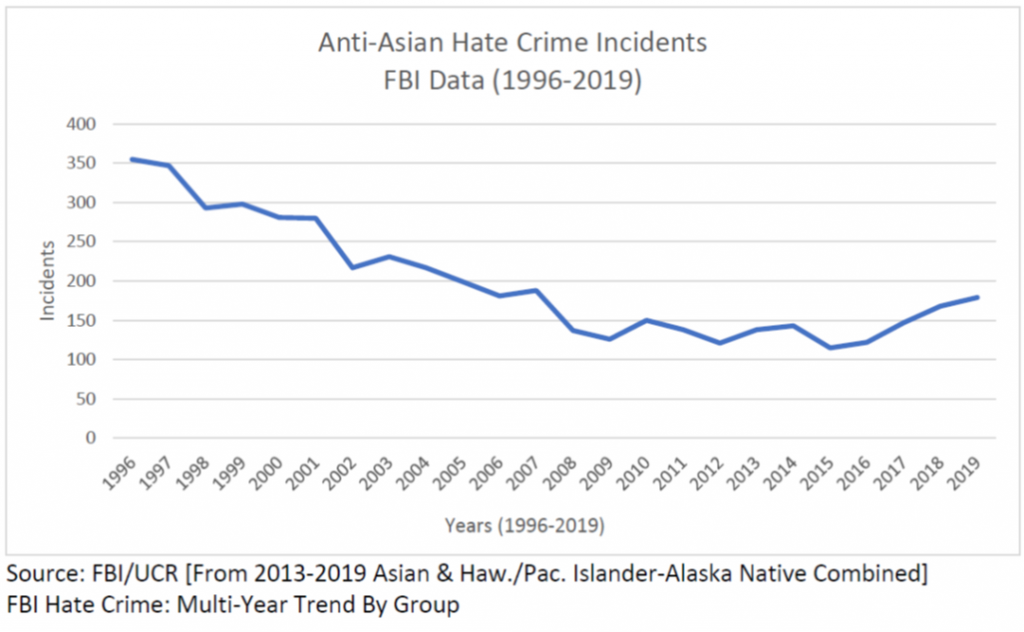 Source: CSHE/CSUSB.
It appears that the sideways trend breaks in roughly 2017. This aligns with the beginning of the Trump administration. This could be a coincidence, causal, or joint determination.
We have something of a natural experiment to consider. When a term "Ch__a Virus" is used by an administration office and/or ally of the then-president, does the incidence of use of that term increase, and relatedly do reported hate crimes increase?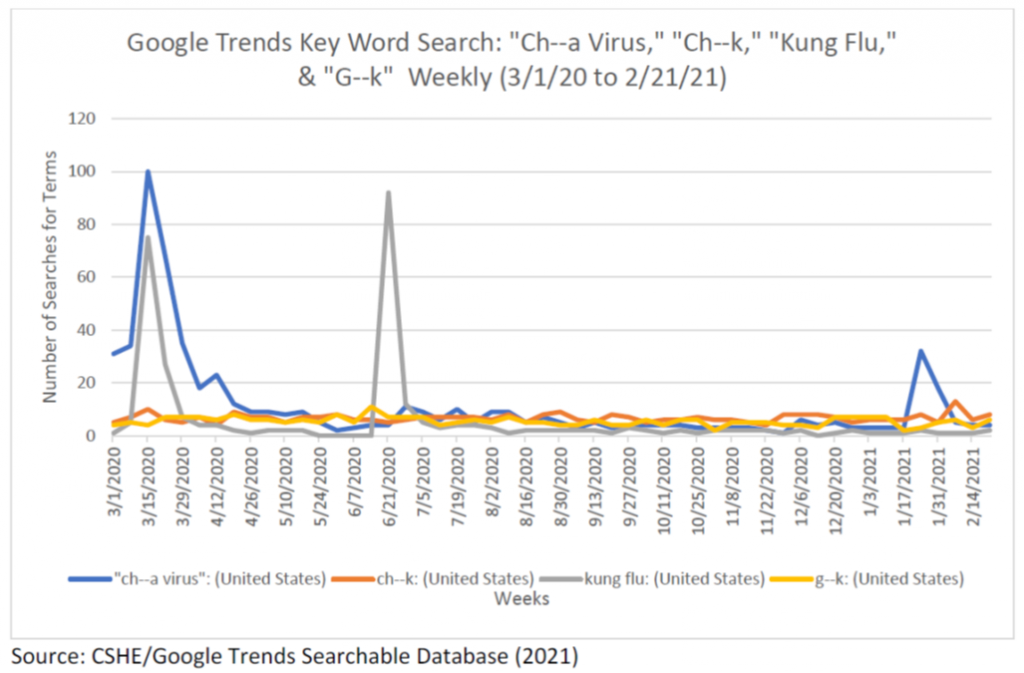 Source: CSHE/CSUSB.
Certainly, the prevalence of usage of terms such as "Ch__a Virus" increase after use of the term by Mr. Trump. Once data becomes available, it would be illuminating to see if hate crime incidents rise as well (that would be Granger causality). Should that be the case, then acceptance or validation of politically loaded terms could be viewed as pernicious.