From "GS Economic Indicators: China CAI Falls to -11% in April":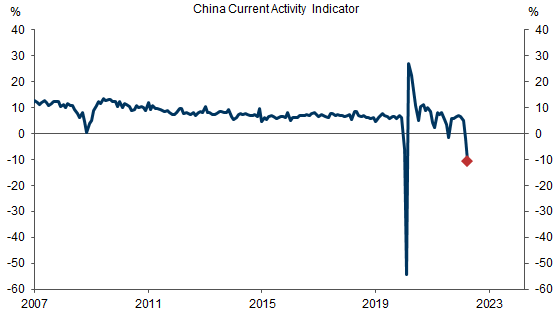 CAI is the "Current Activity Indicator", first principle component of key economic series, expressed in GDP growth units, as described here. See also yesterday's post on the Chinese economic situation.
I think that this episode will be a(nother) high-profile demonstration of the fact that an autocratic leadership unconstrained by reason can lead to disaster — not only for China but also for China's economic partners.