We have Q4 nowcasts and tracking estimates as of 12/9, and implied Q4 from Lewis-Mertens-Stock WEI.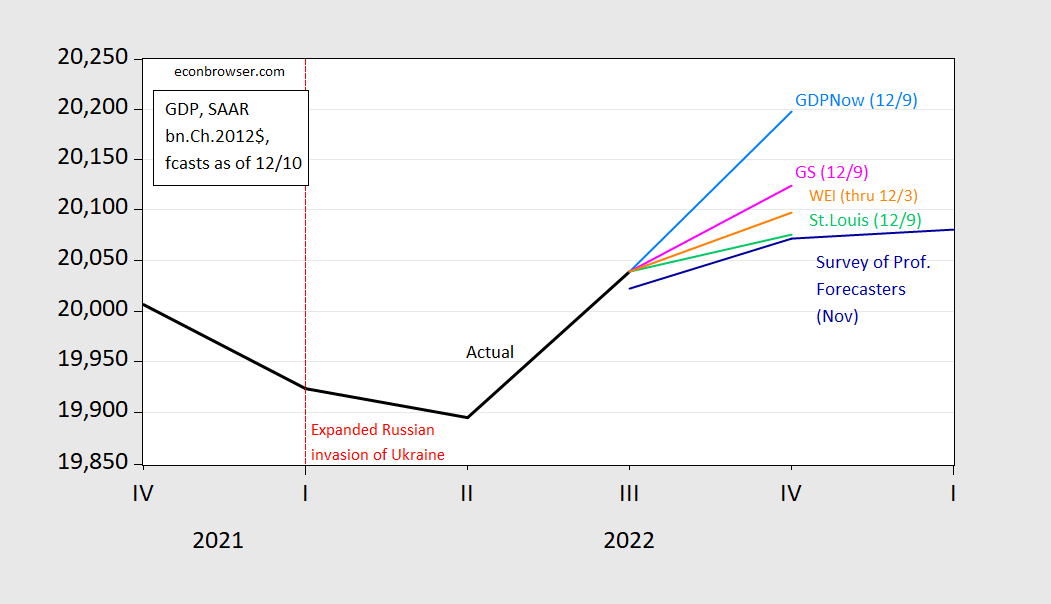 Figure 1: GDP (black), GDPNow (sky blue), GS (pink), WEI implied (orange), Survey of Professional Forecasters (blue), in bn.Ch.2012$ SAAR. WEI uses average of y/y growth through 12/3 applied to 2021Q4 GDP. Source: BEA 2nd release, Atlanta Fed, Goldman Sachs, NY Fed via FRED, Philadelphia Fed, and author's calculations.
Q4 Nowcasts range from 0.72% q/q SAAR (St. Louis Fed) to 1.32% (Atlanta Fed GDPNow).
Figure 1 places into context what the Lewis-Mertens-Stock WEI (through the first two months of Q4) implies for the level of GDP: 1.83% increase on 2021Q4 GDP. Continued deceleration (as discussed in this post) would place Q4 lower.