Following up on the dollar's status as an international currency (and how threats of default are not helpful), here is what we know about the dollar's role as a reserve currency.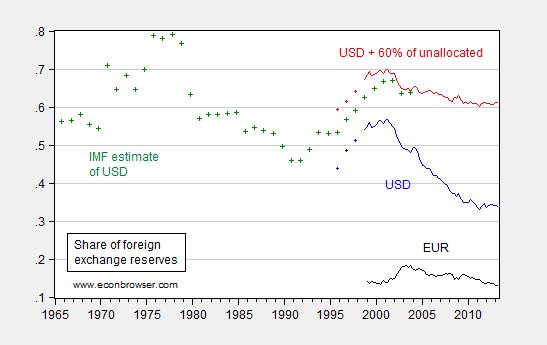 Figure 1: Share of foreign exchange reserves held in USD (blue), EUR (black) and USD plus 60% of unallocated (red), and IMF estimated share in USD (green +). Source: IMF COFER for 1999Q1-2013Q2 and IMF (estimates, 1965-2003).
In other words, we really don't know how much of reserves are held in USD, although we can guess (60% seems a popular guess for the share of unallocated reserves in USD). It appears that USD shares are stabilizing after eight years of decline 2001-2009.
Figure 2 depicts the levels of reserves. Note the increasing portion in green, which is the unallocated share.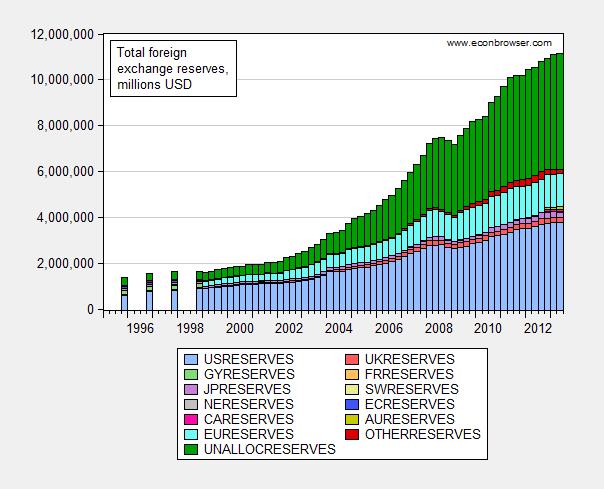 Figure 2: Foreign exchange reserves, in millions of dollars. Source: IMF COFER.
It's interesting to note the deceleration in overall reserve accumulation. More on that in a (near) future post.
For more on international currencies, see Frankel, as well as [1] [2].