Edit/update 8/30:

T72BM (only known to be in service in the Russian army) in Ukraine, 8/26. Source: IISS

From NYT:
NATO released photographs on Thursday that it said shows Russian artillery units operating in Ukraine, and asserted that more than 1,000 Russian soldiers had now joined the separatists fighting there against the Ukrainian armed forces.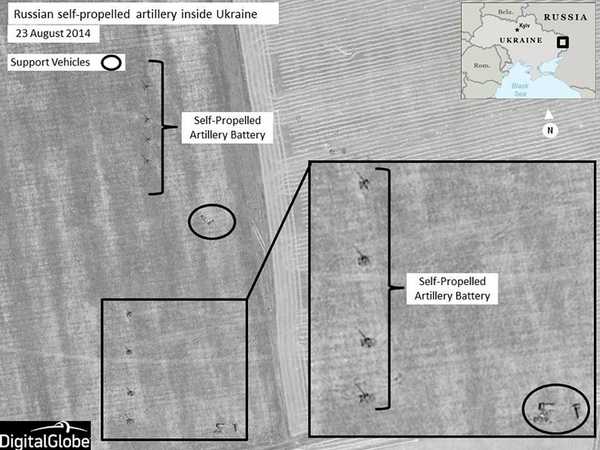 Source: NYT.
The MICEX is down 1.84% today; the Russian Trading System Cash Index is down 3.43%.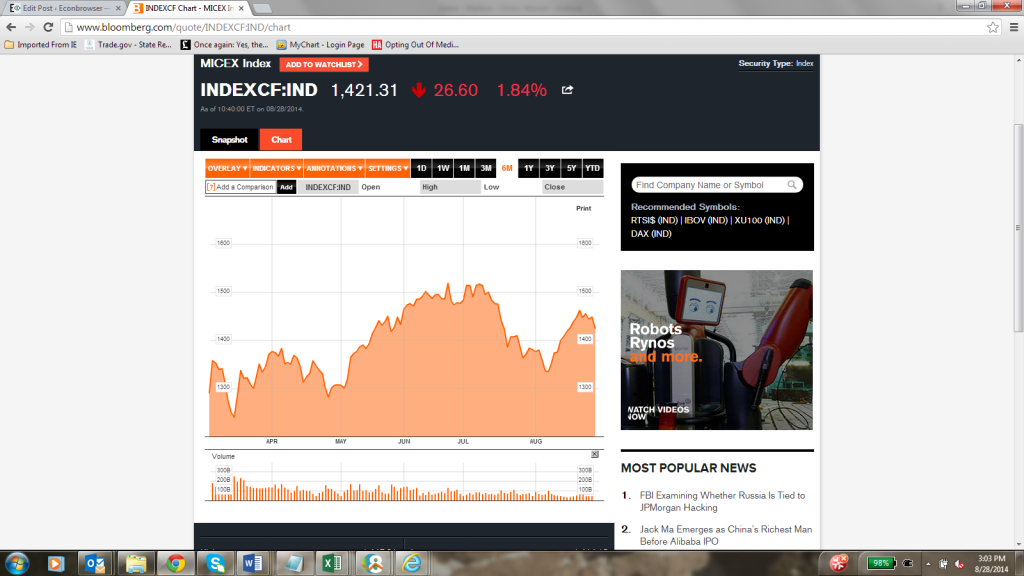 Source: Bloomberg.

Thus far, risk indicators such as VIX are not evidencing upward spikes, but that could change very quickly.
Given the downturn in Western Europe — partly attributable in Germany to the slowdown in exports to Russia [1] — this is unwelcome news for those who are looking forward to recovery in Europe. This development certainly places greater emphasis on expansionary monetary policy, and relaxation of contractionary fiscal policies.
Furthermore, the fairly dire predictions for the Russian economy discussed in this post seem ever more likely to be realized. [2]
Update, 8/30 2:45PM Pacific: Additional information regarding Russian supply of main battle tanks to the separatists, from IISS