From Bloomberg::
The U.K. will press European Union leaders to consider blocking Russian access to the SWIFT banking transaction system under an expansion of sanctions over the conflict in Ukraine, a British government official said.
…
"There's no doubt that in the short term restricting Russian usage of SWIFT would be extremely disruptive to Russian financial and commercial activities," said Richard Reid, a research fellow for finance and regulation at the University of Dundee in Scotland.
Russian economic authorities themselves accede to the increasing likelihood of recession [0], just as non-Russian forecasters [1]. Economists's beliefs that no further sanctions would be imposed, cited in the Bloomberg survey, are likely to be tested by new information regarding the incursion of Russian forces in Ukraine. (Note: the ruble has hit a new low, despite likely forex intervention; MICEX again down, 1.32%, RTS cash index, down 2.11%).
It seems no longer so implausible that the worst case scenario for the Russian economy, including a cumulative 5% decline in output (IIF, March 2014), becomes a reality.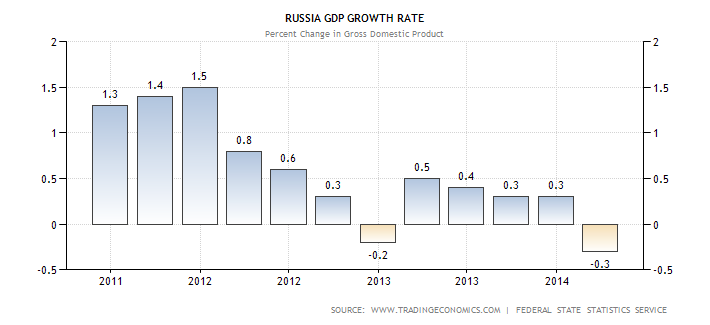 Figure 1: Russian real GDP q/q growth rate (non-annualized). Source: TradingEconomics. Last observation is for 2014Q1.