Reader rtd writes: "…it is virtually guaranteed that after a nation's business cycle trough, that same nation's employment growth will display an upward trend", but when asked about the euro area, argues "The Eurozone is a conglomerate of nations with varying fiscal policies, ideologies, cultures, and the list goes on and on. Please don't compare apples with hand grenades."
So here is the case where employment does not rise relative to trough.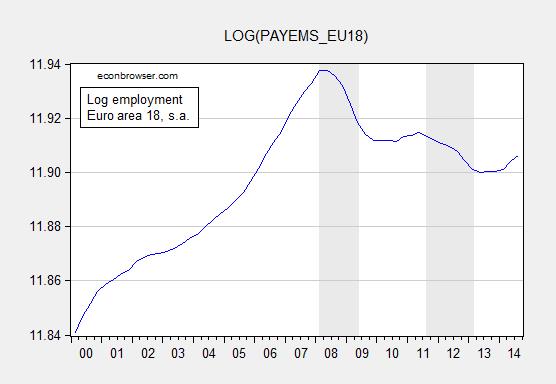 Figure 1: Log employment in euro area 18 (fixed composition), seasonally adjusted. CEPR defined recession dates shaded gray; end date for second recession is from OECD. Source: ECB, CEPR, OECD via FRED, and author's calculations.
Inspection of US data indicates that employment falls for some time after the trough in the last three recoveries. That's where the term "jobless recoveries" comes from.
Update, 9pm Pacific: Here is a close-up on US employment trends after the 2001M11 trough.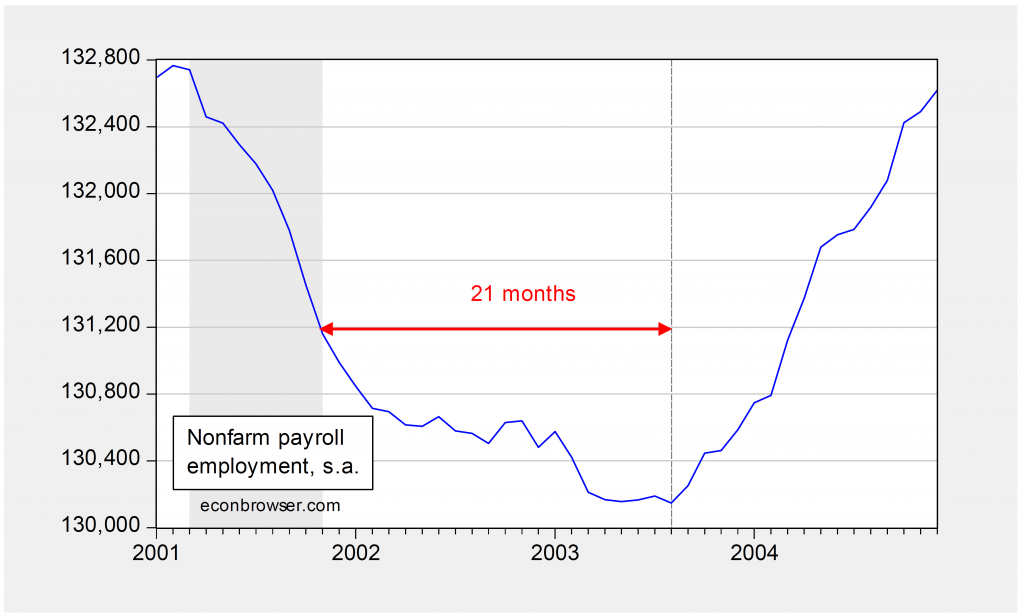 Figure 2: Nonfarm payroll employment, thousands, s.a., (blue). NBER defined recession dates shaded gray. Dashed line at employment trough. Red arrow indicates the 21 months between trough and increase in employment. Source: BLS and NBER.