Or, "ouch!"

That figure is from this article.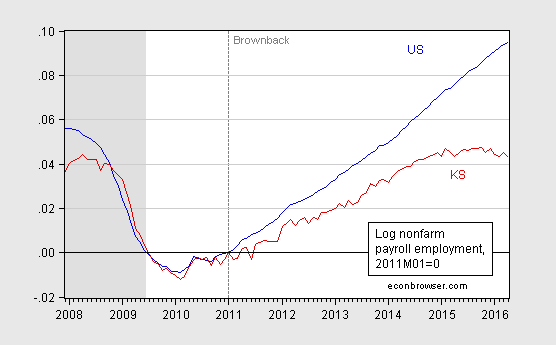 Figure 1: Log Nonfarm Payroll Employment 2011M01=0, for US (blue), for Kansas (red). NBER recession dates shaded gray. Source: BLS via FRED, NBER and author's calculations.
Total NFP employment is below levels of September 2015.
I'm sure some people (see here for one example) will take a Panglossian view, but I can't see how it's a particularly good outcome.
More statistical analysis here.