From GkF on Friday: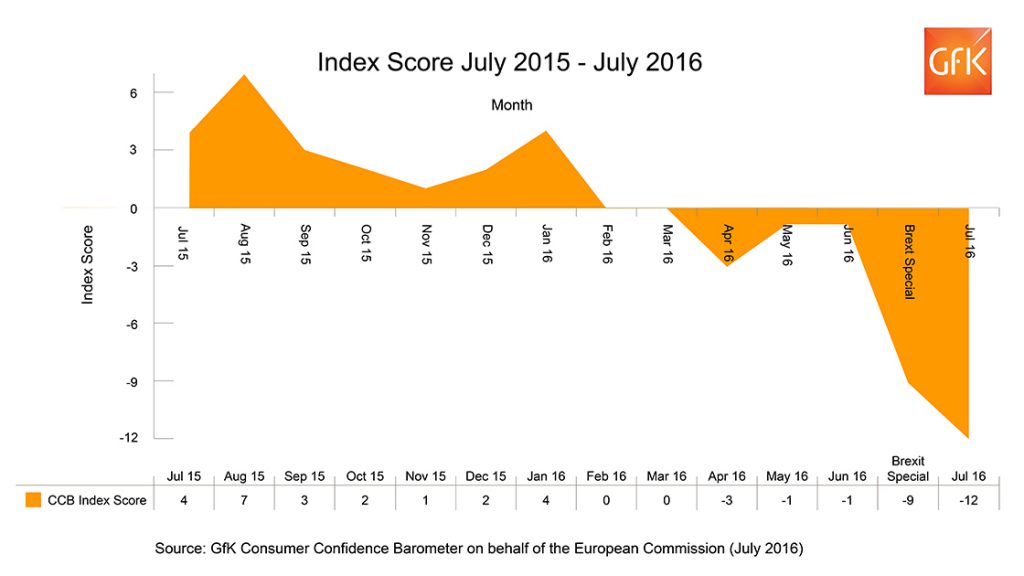 GfK's long-running monthly Consumer Confidence Index dropped 11 points in July (since the June interviews conducted before the Referendum) from -1 to -12. The survey dates back to 1974 and July sees the sharpest month-by-month drop for more than 26 years (March 1990). This is also a further 3-point drop from the -9 recorded by the Brexit Special in early July. All five measures used to calculate the Index saw decreases this month.
Update, 8/2 1:45am Pacific: And here is measured policy uncertainty in the UK.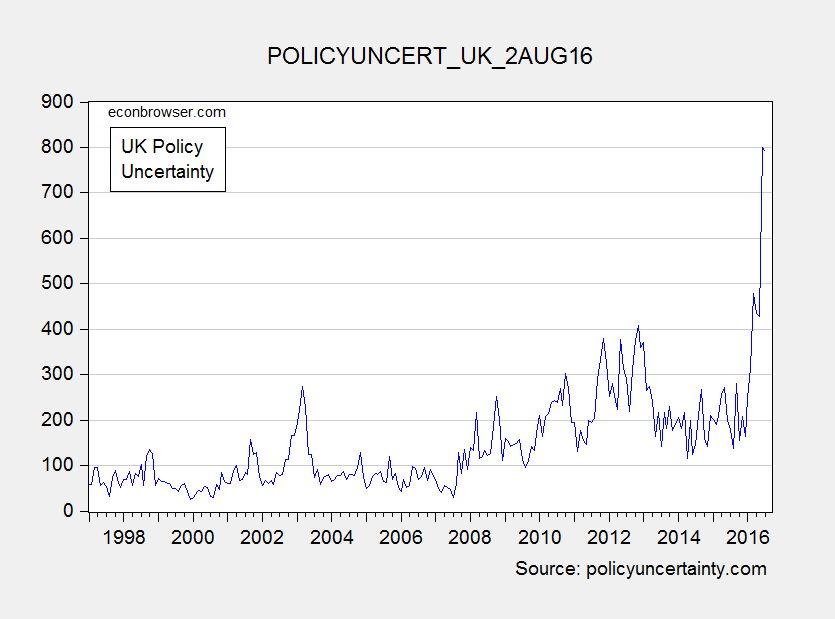 Figure 1: UK Policy Uncertainty. Source: policyuncertainty.com accessed 8/2.