Complete quote: "Obama's talking about all of this with the global warming and … a lot of it's a hoax. It's a hoax. I mean, it's a money-making industry, OK? It's a hoax, a lot of it." — Donald J. Trump, 30 December 2015.
From the NYT: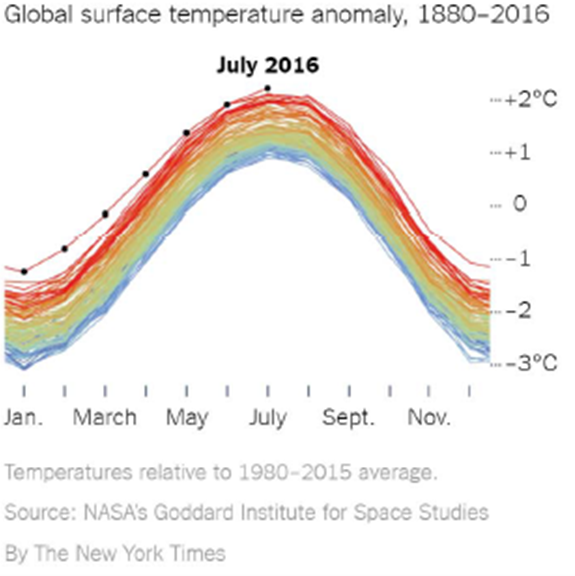 Source: Fountain, "How Hot Was It in July? Hotter than Ever," New York Times, August 22, 2016.
If it's not obvious, the top line is for 2016, and it indicates that for the first seven months of the year, this has been the hottest year on record.
Now, one might reasonably ask whether the higher — more red — lines are typically the more recent lines. Here we can go to NOAA to retrieve a time series graph: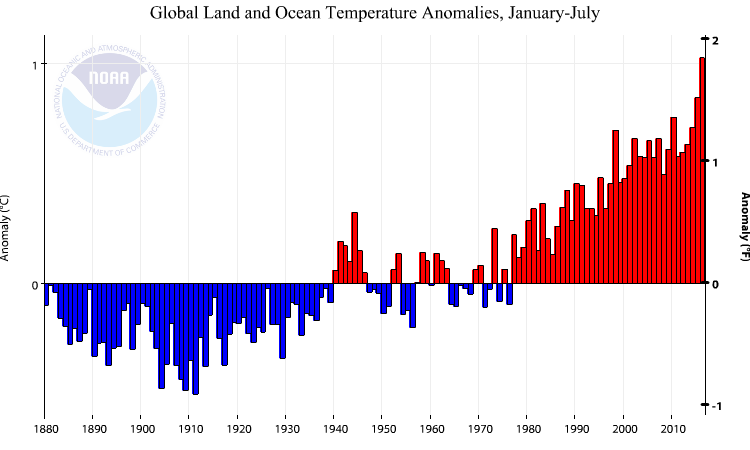 Source: NOAA.
I have not formally checked whether the 2016 value is statistically significantly higher than the 2015 value, but eyeballing, I think the gap is bigger than the 0.15 degree F or so margin that is the amount of uncertainty associated with the data set.[1]
Note, Mr. Trump has a slightly different view on climate change in this case.