From CNNMoney, President Trump:
"With Mexico we have $70 billion in deficit. … It's unsustainable. … We're not going to let it happen, can't let it happen,"
Here is actual data on the US-Mexico trade balance: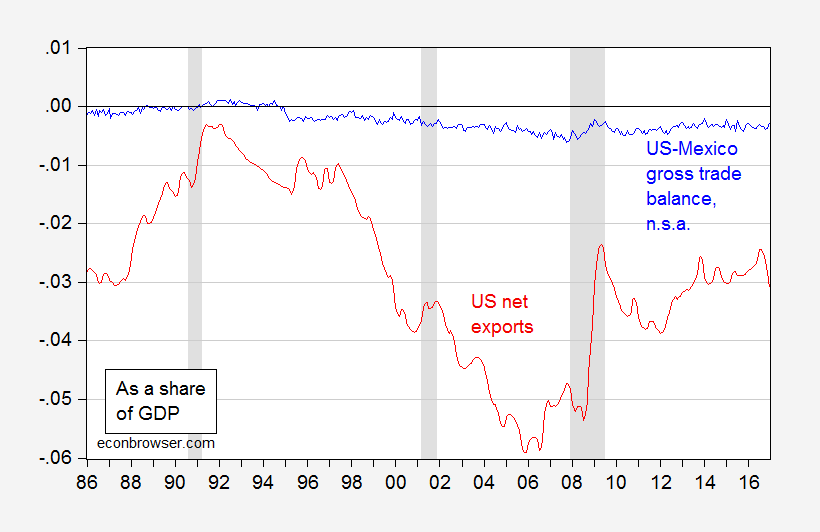 Figure 1: US-Mexico goods trade balance, n.s.a., as share of nominal GDP, interpolated (blue), and net exports of goods and services as share of nominal GDP, both interpolated (red). NBER defined recession shaded gray. Source: BEA, GDP 2016Q4 advance, and trade release for December 2016, and author's calculations.
To further elaborate on the (relative in)significance of the imbalance, note that the balance in value added is even smaller.

Source: OECD/WTO Trade in value Added (TIVA) Indicators: United States.
The US-Mexico trade deficit in value added is noticeably smaller than the gross trade deficit.
This infographic highlights the deep integration of Mexican producers into the North American supply chain.
Some back of the envelope calculations of the impact of some proposed measures here.