Kansas nonfarm payroll employment rose 4,200 (0.3%) from January to February, and fell 400 (0%) relative to February 2016. In both cases the change was not statistically significant. In contrast, Missouri NFP rose 3,500 (0.1%) over the last month, and 54,000 (1.9%) over the last year.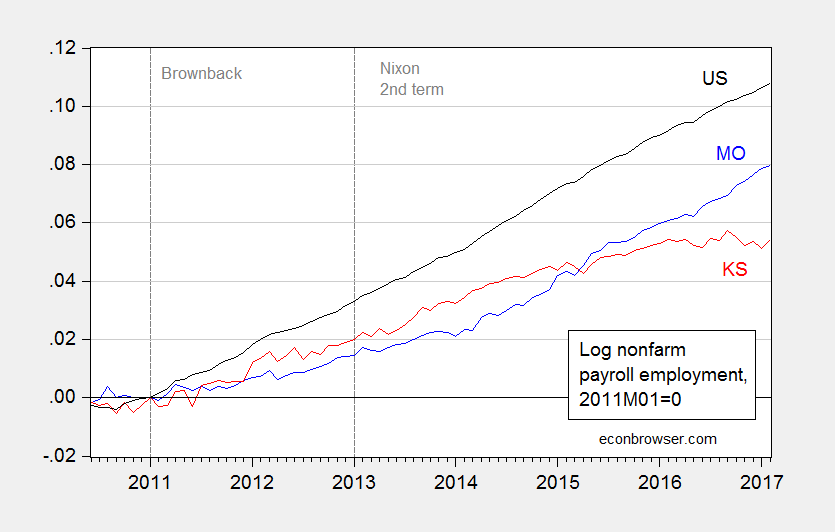 Figure 1: Kansas nonfarm payroll employment (red), Missouri nonfarm payroll employment (blue), and US (black), all normalized to 2011M01=0. Source: BLS, and author's calculations.
With numbers like these, it's no wonder that the Governor's Council of Economic Advisers no longer posts its reports [1], and the Department of Commerce reports data from 2014 on its Employment and Economy website. Don't bother clicking on the links. When you click on Job Trends, Wages and Market Data, this is what you get (as of 4/1/2017 1:17PM CST):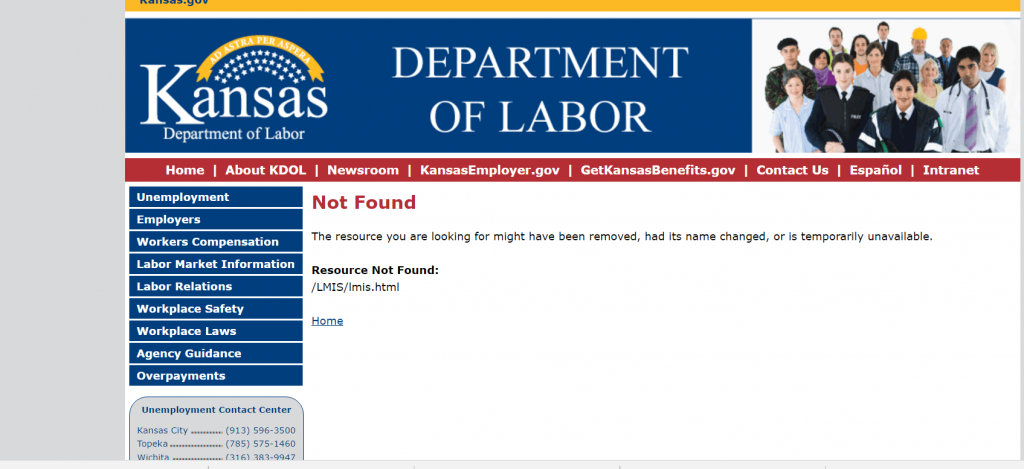 Pretty fitting, I'd say.
Philadelphia Fed coincident indices, reflecting the benchmarked employment data, will be released on April 3rd. We'll then see if how Kansas is faring overall (and maybe a hint whether it remains in recession).