And is over 12,000 below April peak. Private nonfarm payroll employment is also declining, with previous months' data revised down.
First, Wisconsin nonfarm payroll employment compared to Minnesota (blue) and US (black), relative to 2011M01.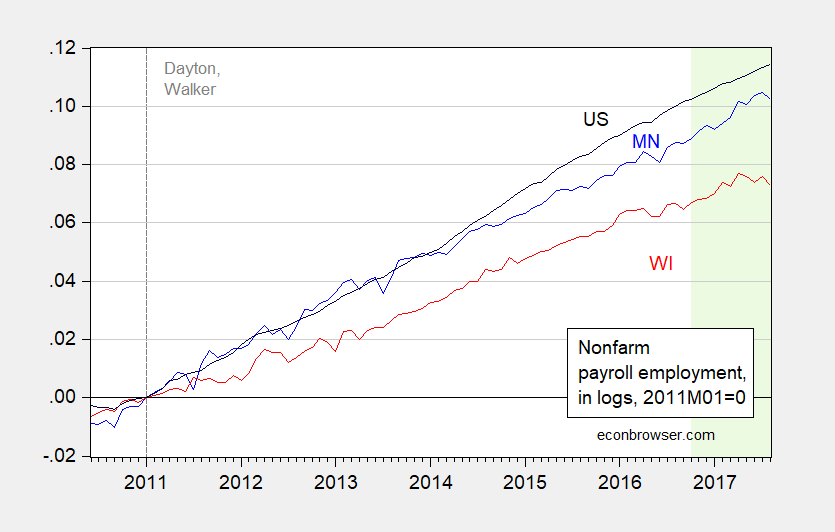 Figure 1: Nonfarm payroll employment in Minnesota (blue), Wisconsin (red), and US (black), all in logs normalized to 2011M01=0. The light green shaded period pertains to data that has not yet been benchmarked using QCEW data. Source: WI DWD, MN DEED, BLS and author's calculations.
Here is a detail on private nonfarm payroll employment, last three releases.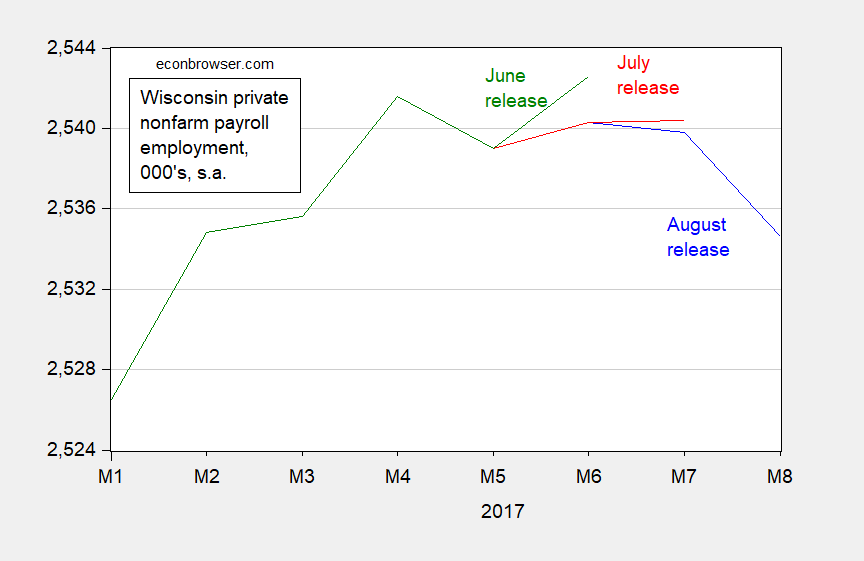 Figure 2: Private nonfarm payroll employment from June release (green), July release (red), and August (blue), 000's, s.a. Source: WI DWD, various releases.
Today's press release remarks on the establishment data thus:
Based on preliminary data, the state added 19,000 total non-farm jobs and 20,100 private-sector jobs from August 2016 to August 2017, with a significant year-over-year gain of 10,200 manufacturing jobs. This accounts for a preliminary one-month decrease of 8,800 total non-farm and 5,200 private sector jobs from July to August 2017.
In news released last week, Wisconsin ranked 30th among states in terms of private sector job annual growth as measured by the Quarterly Census of Employment and Wages (QCEW), through March 2017. Recall, this was what the Walker Administration previously called "the gold standard" of employment measures (it is a census, as opposed to a survey).