I received this message from USDA yesterday; it reminded me of some other adjustment costs of climate change.
U.S. Secretary of Agriculture Sonny Perdue today announced that wildland fire suppression costs for the fiscal year have exceeded $2 billion, making 2017 the most expensive year on record. Wildfires have ravaged states in the west, Pacific Northwest, and Northern Rockies regions of the United States this summer.
That's just USDA; it doesn't include Interior Department expenditures.
Below are annual and year-to-date (14 September) data on acres burned.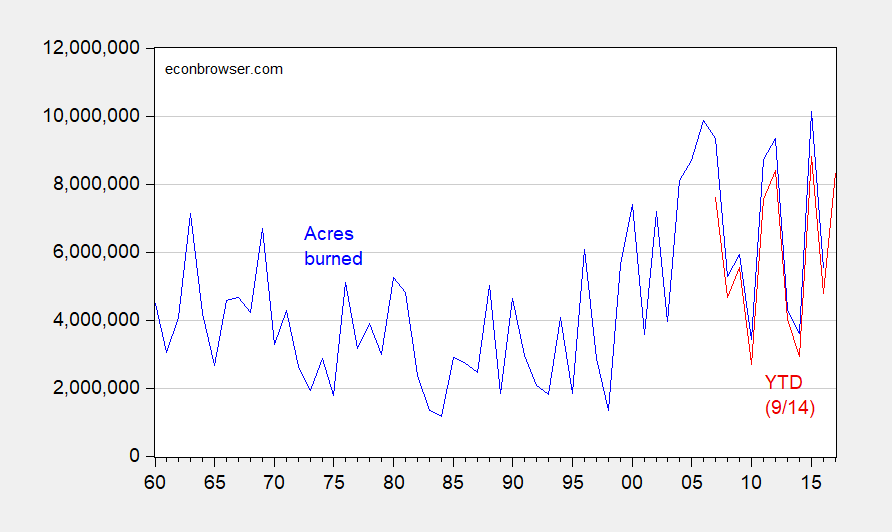 Figure 1: Acres burned (blue) and acres burned year-to-date 14 September (red). Source: NIFC1, NFIC2.
Total acres burned (through 2016) and fire suppression costs (USDA-Forest Service, Department of Interior), deflated by CPI into 2016$, are shown in Figure 2.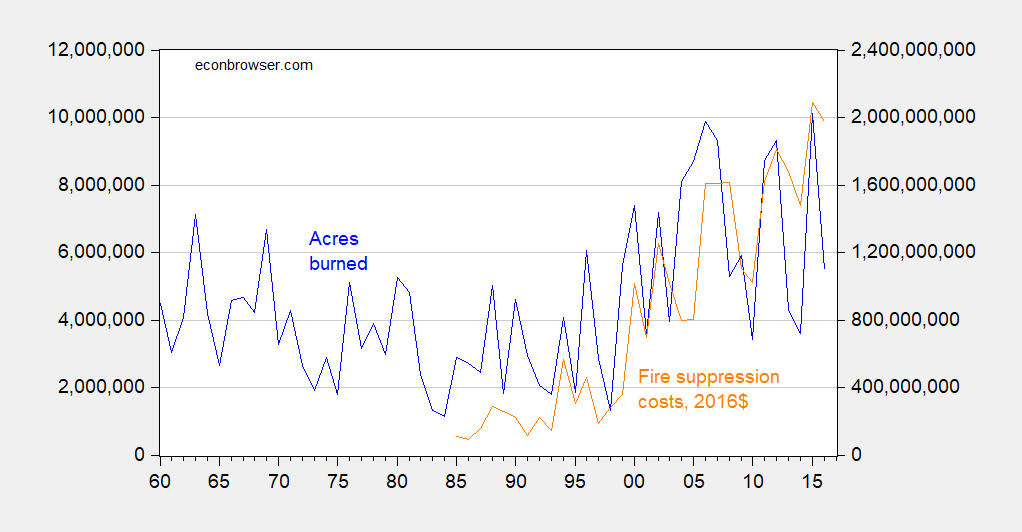 Figure 2: Acres burned (blue, left scale) and total Federal firefighting expenditure in 2016 dollars (orange, right scale). Source: NIFC1, NFIC2, and author's calculations.
But remember: "Global warming is a total, and very expensive, hoax!"!!!