Cumulative growth in Wisconsin since 2017M01 lags Illinois, according to estimates released today. And the 2018M09 Wisconsin index is below peak (nobody else in the region is).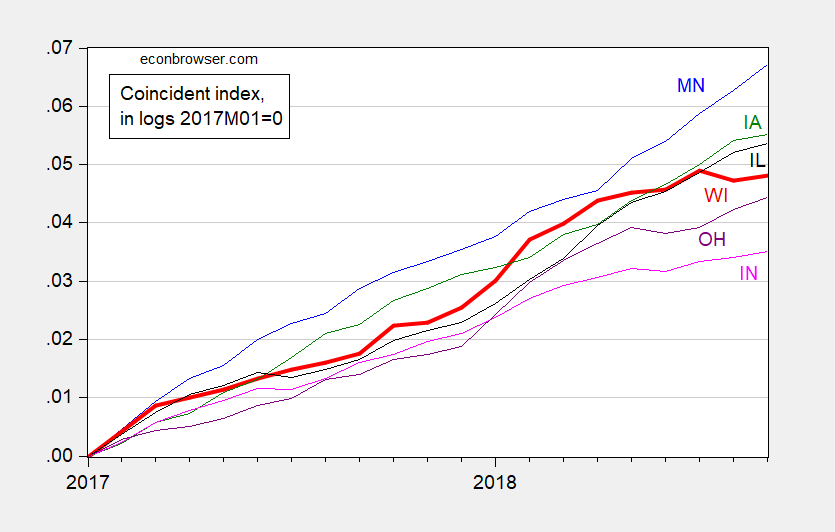 Figure 1: Coincident indices for MN (blue), WI (red), IA (green), IL (black), IN (pink), and OH (purple), in logs, normalized to 2017M01=0. Source: Federal Reserve Bank of Philadelphia, and author's calculations.
For a comparison using employment, see this post.