Bruce Hall writes:
…the oil "shortage" crises in the U.S. was pretty much a political phenomenon of the West supporting Israel during the 1967 war (which party was in power then?) and being boycotted by the Arab countries.
For the love of …, in this age of the internet, can't people spend a 10 seconds to google things? The State Department historian notes:
Oil Embargo, 1973–1974
During the 1973 Arab-Israeli War, Arab members of the Organization of Petroleum Exporting Countries (OPEC) imposed an embargo against the United States in retaliation for the U.S. decision to re-supply the Israeli military and to gain leverage in the post-war peace negotiations.
Here is the price of oil (West Texas Intermediate) in blue and percent change in red.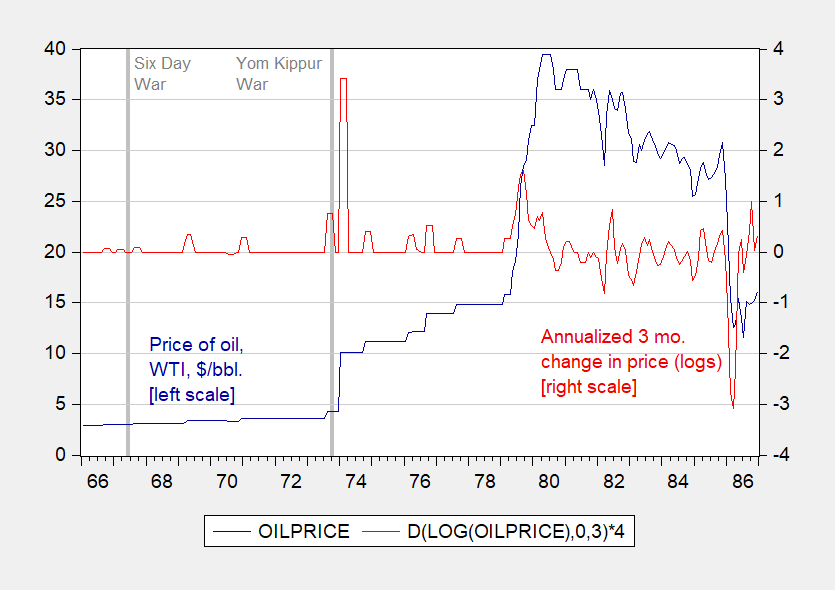 And the president during the Yom Kippur War was… Richard M. Nixon.