According to constant maturity rates reported by US Treasury, the 10 year-3 month yield curve was inverted as of today's close (-0.01%). The 10 year-2 year spread is -0.22%, and the 5 year-3 month spread favored by Cam Harvey is -0.23%.
On the run yields are depicted below: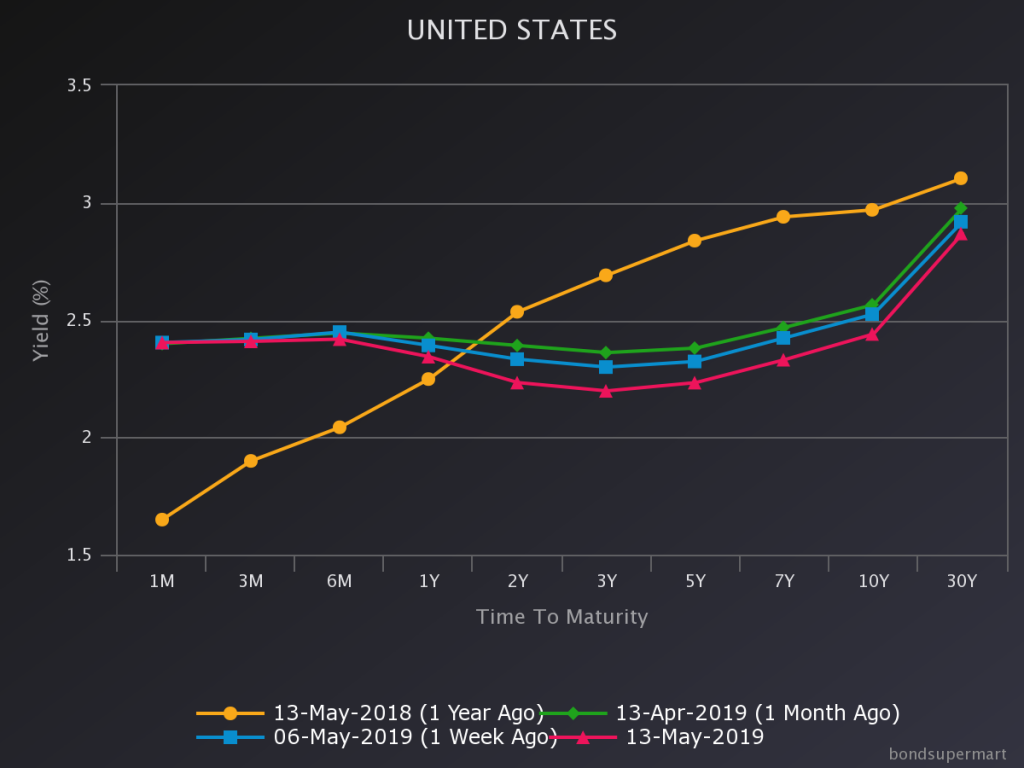 Source: BondSuperMart.
For discussion of inversions and recessions, see empirical evidence in Chinn and Kucko (2015), recounted in The Economist (July 2018).
I suspect that, if Mr. trump is betting on a strong US economy to leverage against the Chinese, he shouldn't be too confident.