The Walker Administration tried to hide lackluster economic progress with the suppression of the Wisconsin Economic Outlook, for nearly 4 years (strangely, just like in Brownback's Kansas). The new Evers administration has resumed publication, and added a set of nifty interactive tools.
Here's the report. At a glance…
The U.S. and Wisconsin economies continue growing in 2019, at a slower pace compared to 2018 and with some uncertainties clouding the forecast. Personal consumption growth continues to be strong, helped by tight job markets and low oil prices.
Wisconsin's unemployment rate remains below the national rate, while both stay near historical lows.
Wisconsin employment grew 0.8% in 2018. The forecast calls for similar growth in 2019 and 2020. Wisconsin personal income grew 4.0% in 2018, below the 4.5% growth nationwide, and slightly ahead of the 3.9% growth of the Great Lakes region. It is expected to increase 3.5% in 2019 and 4.4% in 2020, compared to 4.0% and 4.9% growth nationwide, respectively.
And here's the tool. The list:
From Wisconsin Economic Indicators, average hours worked…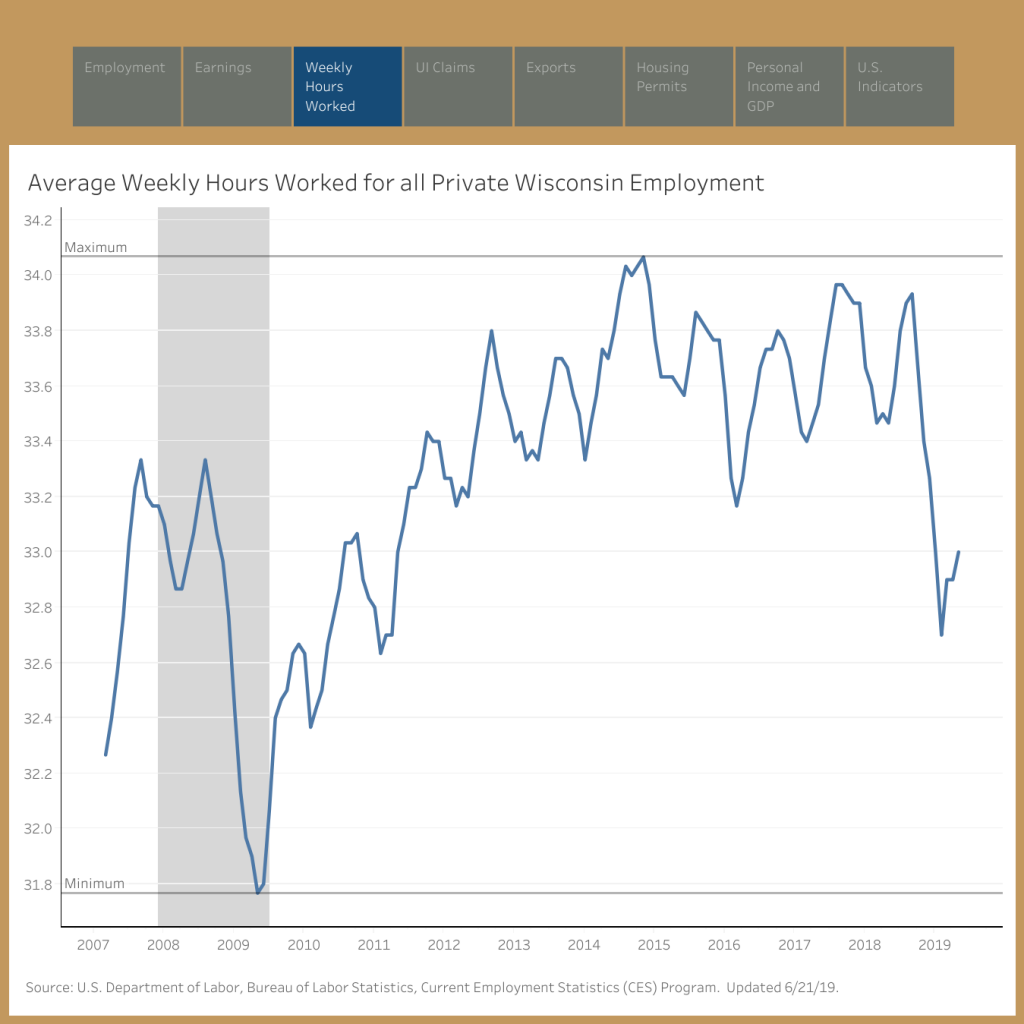 Notice the sharp drop at the end of the Walker administration; hours have bounced back up since the Evers administration began.
Of course, with the legislature in the hands of the Wisconsin GOP, perestroika may be a way off; perhaps they'll try to do another FoxConn…