Based upon July 2019 spreads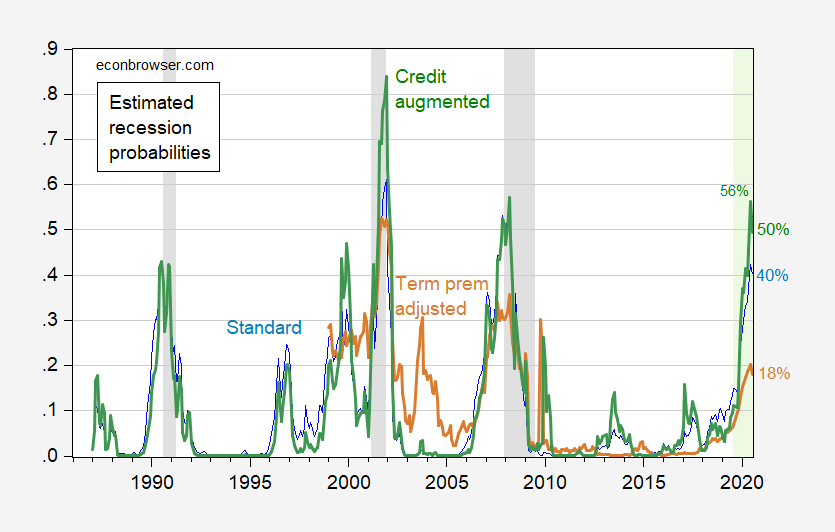 Figure 1: Probability of recession for indicated month, using 10yr-3mo spread (blue), 10yr-3mo adjusted by term premium estimated by SF Fed (orange), and 10yr-3mo spread augmented with BAA-10yr spread (green). NBER defined recession dates shaded gray. Light green denotes out-of-sample. Source: Federal Reserve via FRED, SF Fed, NBER, author's calculations.
The standard plain-vanilla probit indicates 40% probability of recession in 2020M07, down from 42% in 2020M06. Adjusting by the estimated term premium (SF Fed estimate) implies 18% probability. Augmenting the standard probit with BAA-10yr credit spread implies 50% probability in July, down from 56% in June 2020. (These month by month indications remind one that the cumulative probability of recession by July 2020 is higher than 50%; the exact number depends on degree of dependence between each month's probability — that is each month's outcome are not indepedent draws).