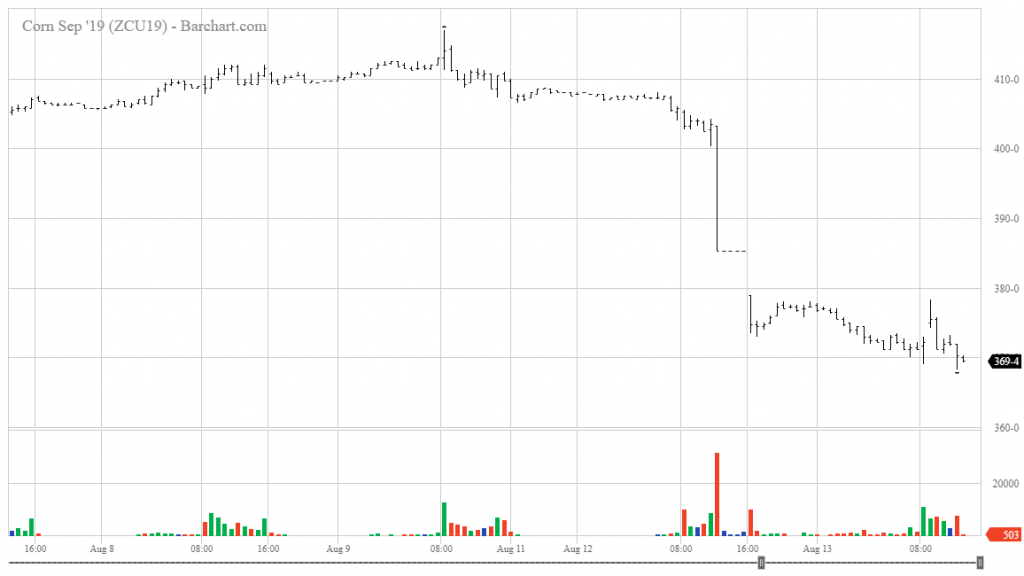 Figure 1: September 2019 corn futures, accessed 8/13/2019. Source: Barchart.com.
Reader CoRev apparently cannot read an article on "event studies" and understand it. CoRev writes:
Which small window and which news takes preference over this past year+? " As usual, you have missed the point of the discussion, which are event studies, for which we look at a small window around arrival of news…" Continuing to act as if only a singular eventis the cause of the price changes defies Fama.
He asks for an example. The above — the release of the USDA's WASDE August report — is the event. Are all WASDE's news? No; it's if there is new information:
Corn futures are 5 to 15 cents per bushel lower in the aftermath of the Monday USDA data dump. They were limit down on Monday as USDA's crop estimate was much different than trade estimates.
You can spot the impact in the graph. Of course, I've been trying to teach CoRev since last June, as in this soybean futures application.