A picture is worth a thousand words.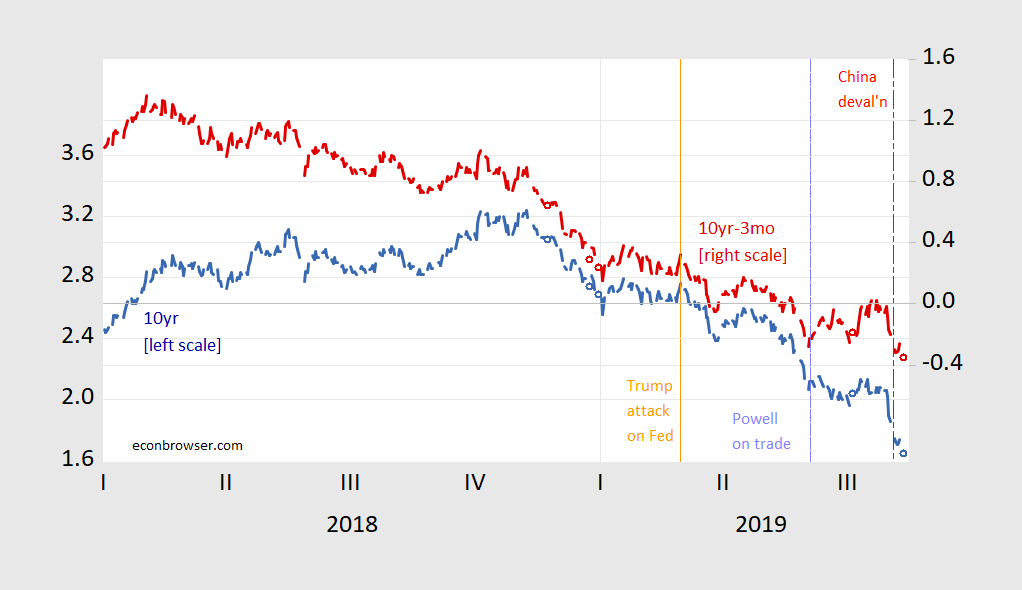 Figure 1: Treasury ten year constant maturity yield, % (blue, left scale), 10yr-3mo spread, % (red, right scale). Source: Federal Reserve via FRED, Treasury, and author's calculations.
Winning!
Update, 8/13 9am Pacific: Reader Ed Hanson writes:
Menzie ended his post with "Winning!". I am glad he finally sees this is happening. Why are long term interest rate coming down. There is one obvious answer. The world sees the US as the safest and best place to invest with their bond holdings because of rigorous US economy brought on by the Trump administration with its tax and reduced regulation policy. Perhaps it is this circumstance of inversion that means it is not indicating recession, at least for the US.
But…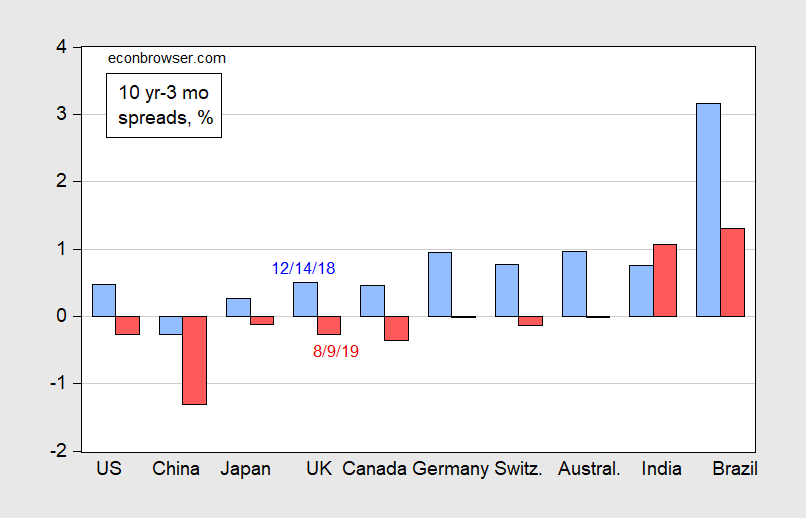 So in Ed Hanson's imagination, the whole developed world is getting safer.
Update, 8/13 11:15am Pacific: Wall Street Journal panel assessment of recession probabilities: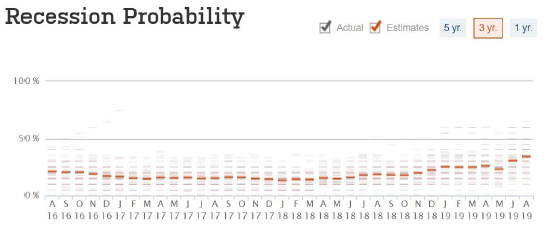 Source: WSJ August survey.
Reader Rick Stryker accuses me of engaging in haruspicy. Apparently, a chunk of Wall Street economists are as well.