As noted by Jim. Over the last week, we've received new readings on employment, income, sales, and monthly GDP: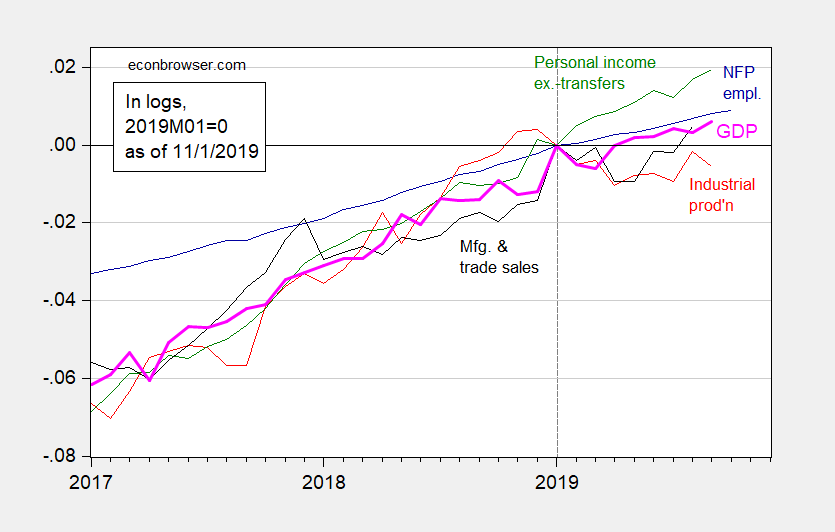 Figure 1: Nonfarm payroll employment (blue), industrial production (red), personal income excluding transfers in Ch.2012$ (green), manufacturing and trade sales in Ch.2012$ (black), and monthly GDP in Ch.2012$ (pink bold), all log normalized to 2019M01=0.  Source: BLS, Federal Reserve, BEA, via FRED, Macroeconomic Advisers (10/28 release), and author's calculations.
While there is no clear downturn (save in industrial output), deceleration is apparent. This is most obvious in the smoothest series, nonfarm payroll employment.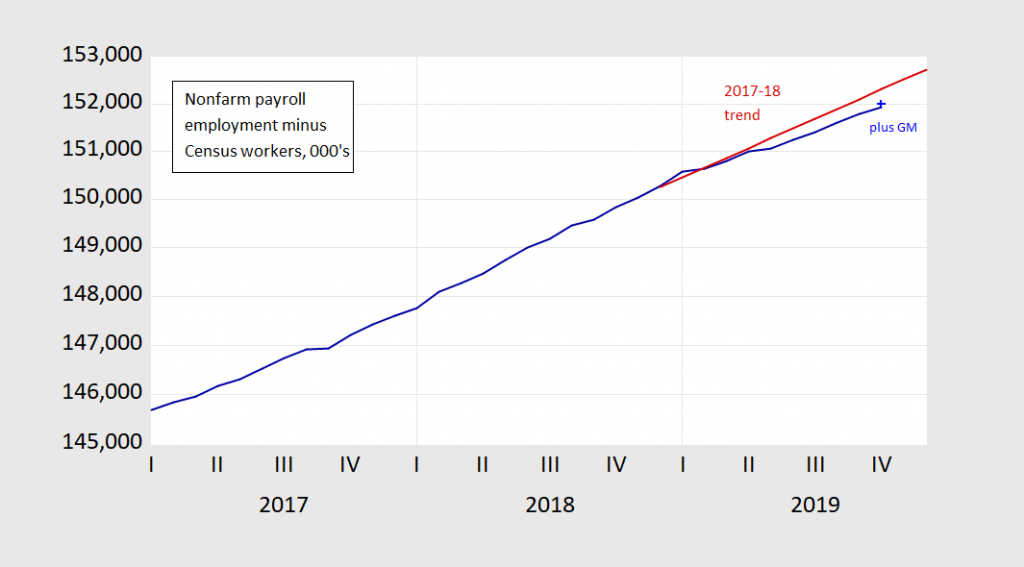 Figure 2: Nonfarm payroll employment excluding temporary Census workers (blue), October value adding in striking GM workers at 50,000 (blue +), and 2017-18 stochastic trend (red). Source: BLS, and author's calculations.
This deceleration has shown up in the Chicago Fed National Activity Index (CFNAI).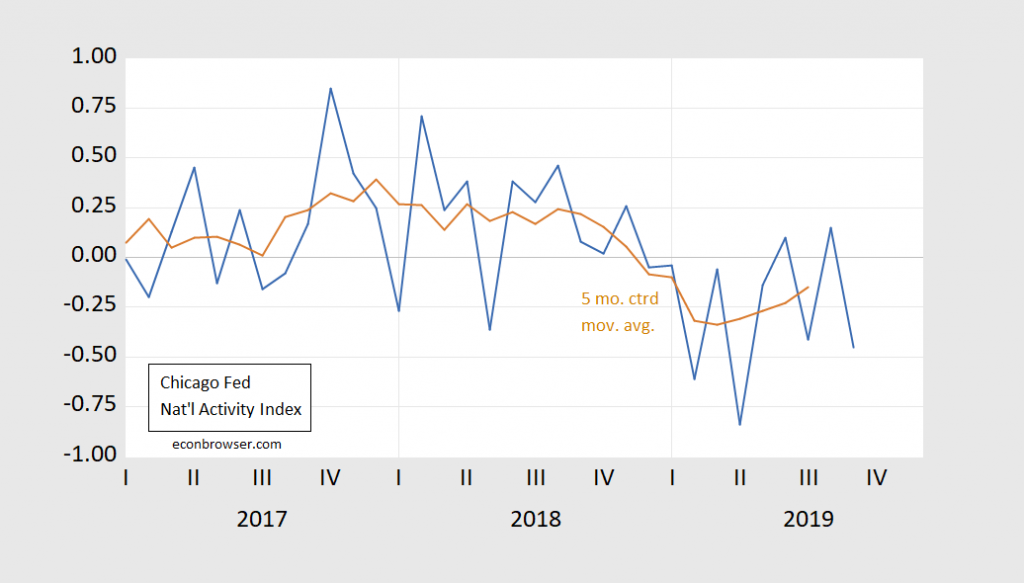 Source: Chicago Fed.
The 3 month moving average is at -0.24, which is not at the threshold of -0.70 that is identified with recession.