Plain vanilla 10yr-3mo probit yields 37% probability of recession in October next year. Adjusting the spread by the 10 year term premium estimate (Kim-Wright) implies only a 6.5% probability in September (vs. 46.4% plain vanilla). Augmenting the term spread with the 10 year term premium implies a 42.2% probability for September…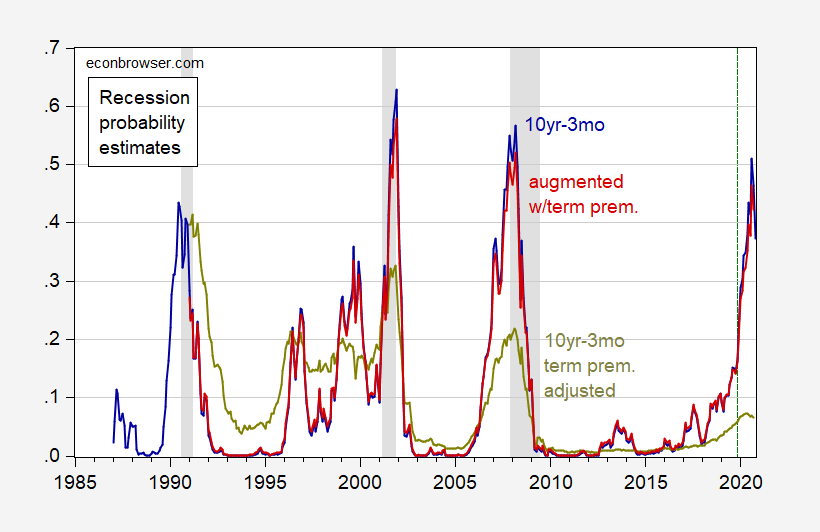 Figure 1: 12 month ahead probability from probit regression on 10yr-3mo spread, (blue), 10yr-3mo adjusted by 10 year term premium (chartreuse), and 10yr-3mo specification augmented with 10 yeR term premium (red). Kim-Wright term premium estimates from FRB via FRED. NBER defined recession dates shaded gray. Forecast period shaded light green.  Source. NBER and author's calculations.
A Wald test for whether the coefficient on (the negative of the) estimated term premium and the 10yr-3mo spread are the same is wildly rejected (alternatively, the coefficient of 0.01 on the estimated term premium is not statistically significant and the coefficient of 0.81 on the term spread very statistically significant). Hence, on statistical grounds, adjusting the term spread by the estimated term premium does not make sence. I obtain a similar result using the NY Fed's ACM estimated term premium.