Some pictures to envision the impact of covid-19: (1) lots of US int'l trade goes by air, (2) and US sensitivity to disruption to air freight from China, by sector.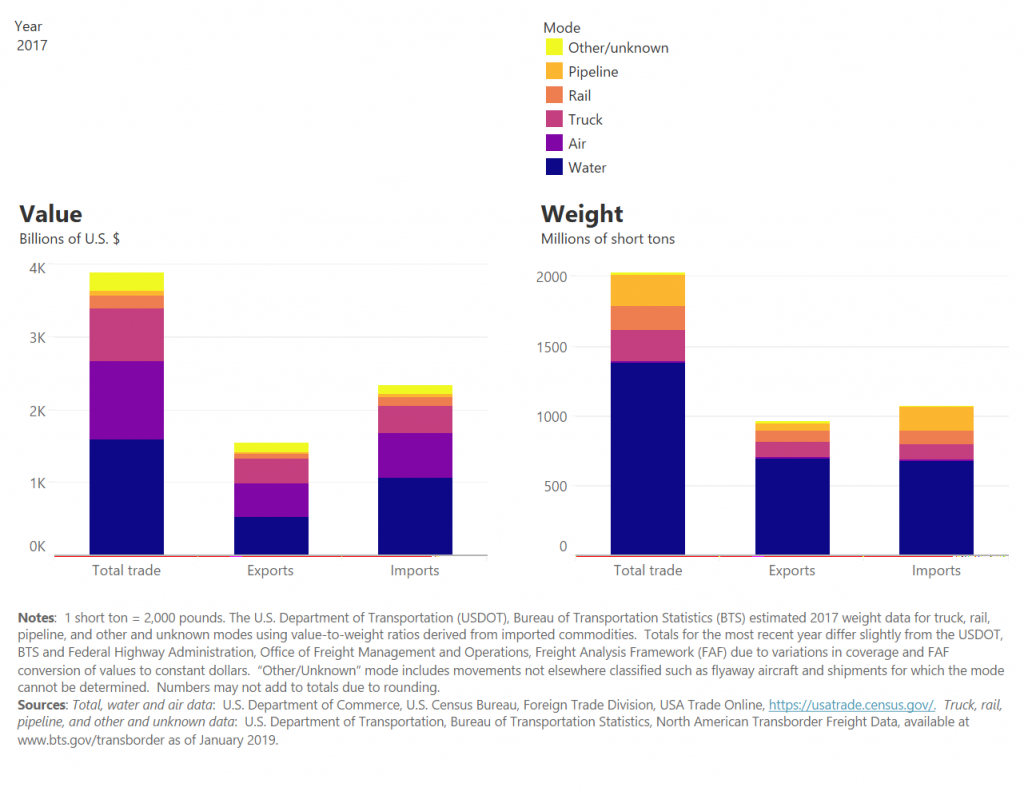 Source: Bureau of Transportation Statistics.
Goldman-Sachs attempts to discern the impact from air freight disruption to supply chains.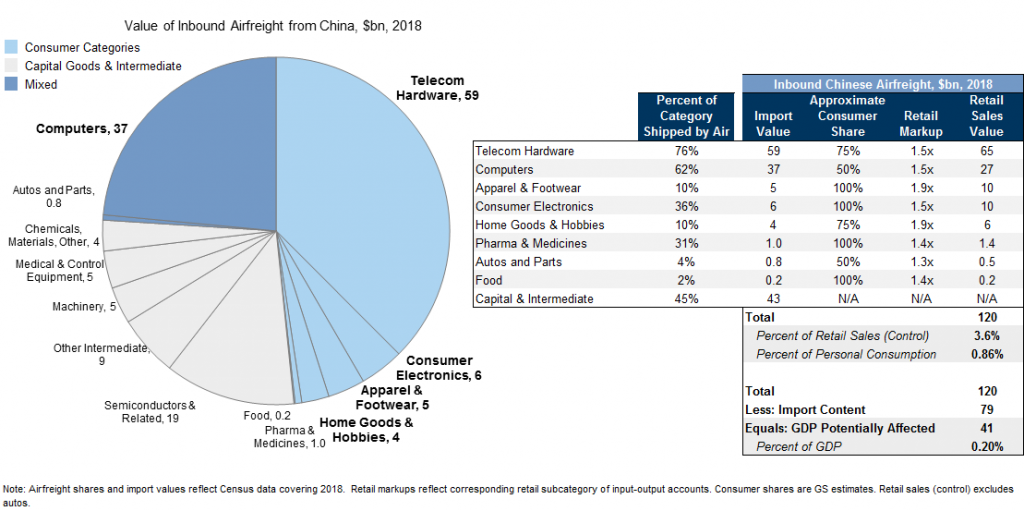 Source: Goldman Sachs, "US Daily: Chinese Factory Shutdowns and the US Consumer (Hill)," 14 February 2020.