I'm interviewed on Wisconsin Public Radio today, in the wake of declining Wisconsin exports.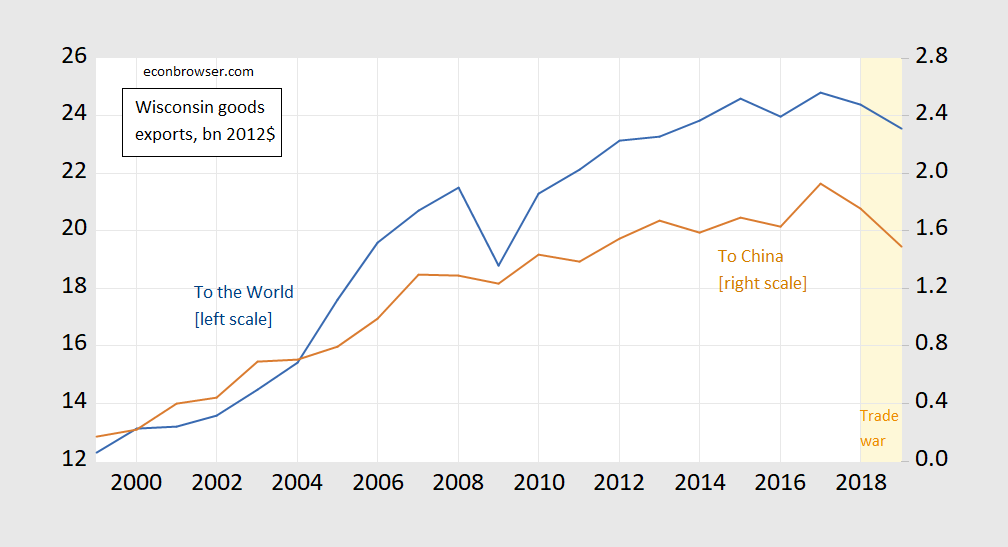 Figure 1: Wisconsin goods exports to world (blue, left scale), to China (red, right scale), in bn 2012$. Nominal values deflated using national goods exports deflator. Section 232 and 301 actions shaded gray. Source: ITA TradeStats, accessed 2/7/2020, export deflator from BEA, 2019Q4 advance release, and author's calculations.
My colleague Jon Pevehouse speaks on WPR about the Phase 1 deal.
Interesting reading on Wisconsin and the trade war (a little out of date), from the Wisconsin Legislative Reference Bureau. Some stats state-by-state from TariffsHurt.