I was wondering about this question as I followed the discussion of how to categorize recoveries. I was reminded by crampell to check the WSJ survey (which requires me to somehow circumnaviate the paywall), and this is what I found.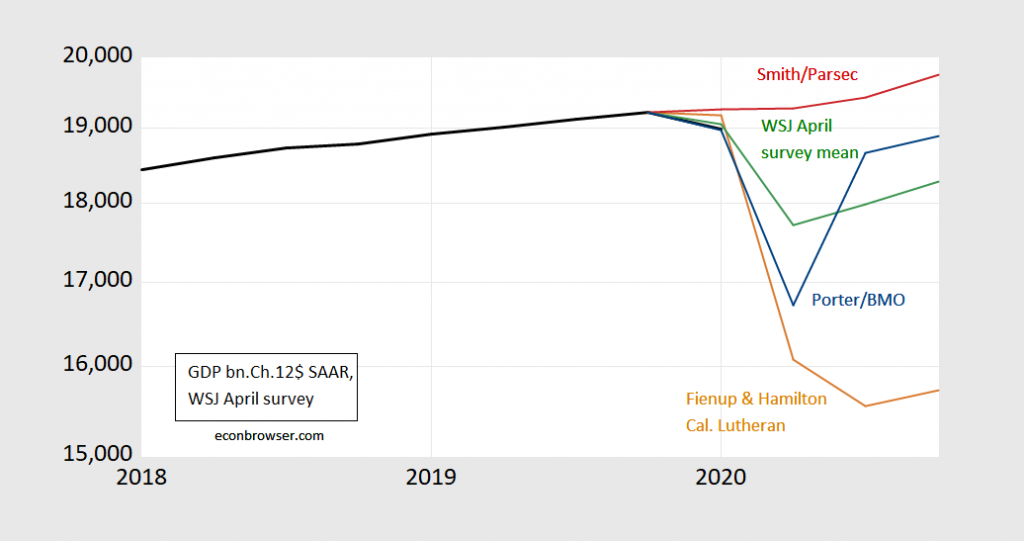 Figure 1: GDP, in billions Ch.2012$, SAAR (black bold), WSJ April 2020 survey mean (green), James Smith/Parsec (red), Fienup & Hamilton/California Lutheran (tan), and Doug Hamilton/BMO Capital (blue), as implied by growth rates, and 2019Q4 3rd release. Source: BEA, 2020Q1 advance, WSJ April survey, and author's calculations.
I was, frankly, surprised at how many people thought there'd be a V, even back in early April. At the top of end-2020 q4/q4 growth was a familiar name, James F. Smith at Parsec Financial Management. He has been consistently optimistic, year after year, recession after recession. The most downbeat (on a q4/q4 basis) were Fienup and Hamilton, two analysts at California Lutheran University. The mean forecast as implied by the all respondents was for a 2.2% lower GDP in 2020Q4 than a year earlier. The closest to a "V" in levels was by my assessment Doug Jones at BMO Capital. He forecasted a 40% drop and 54% surge (Q2, Q3), and GDP at end-2020 less than a percentage point lower than at end-2019.
Since April, sentiment has moved more toward the "swoosh" perspective (WSJ today).
The debate over how to characterize the recovery is extensive. I'll just note a small part I followed, including Jumana Saleheen, Antonio Fatas,  Ricardo Reis (albeit on detrended GDP), and Laurent Ferrara. Salaheen forwards this typology (table), while Ferrara has this paper on formally assessing paths.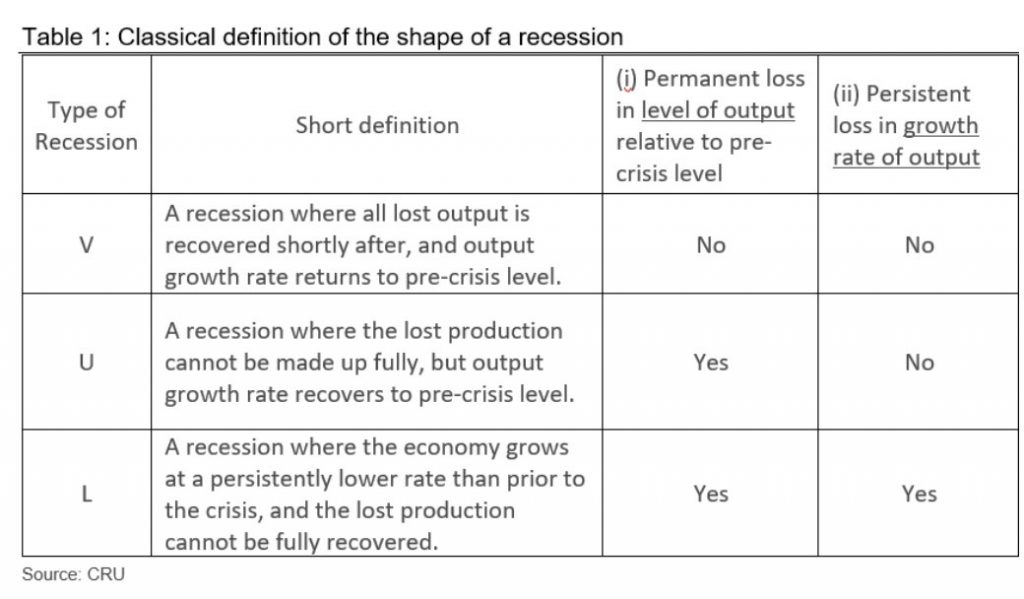 Source: Salaheen.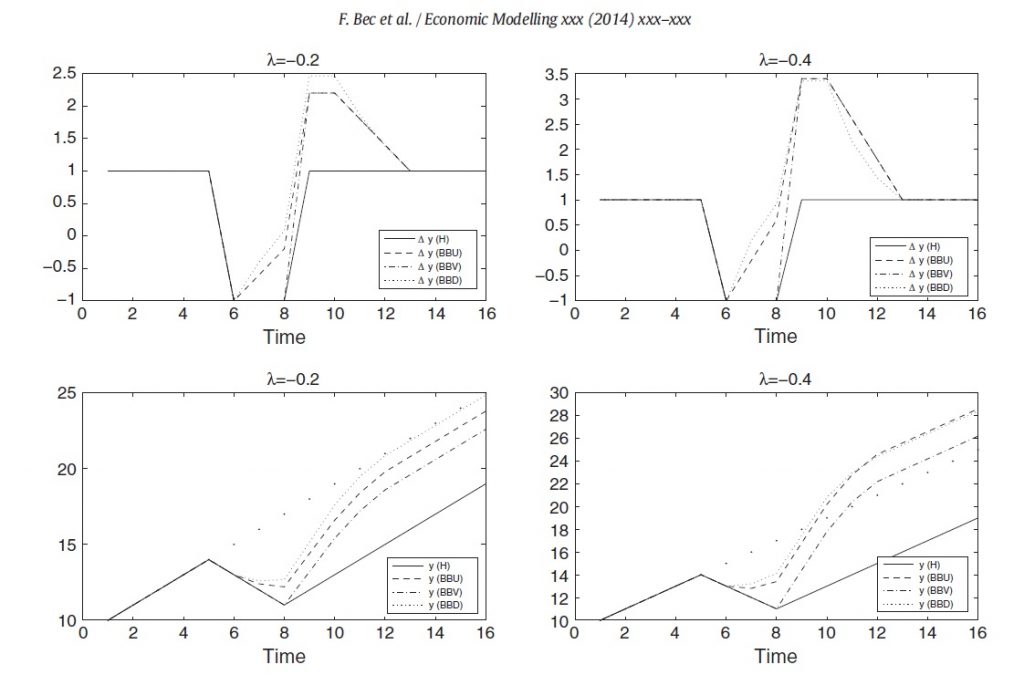 Source: Bec, Bouabdallah, Ferrara (2011).
From my view taking into account the politics and policy implementation (that's what teaching in a policy school will do to you), I'm more with the Deutsche Bank updated "protracted scenario" than the updated "baseline". In other words, I have no faith in the management capabilities of the current administration.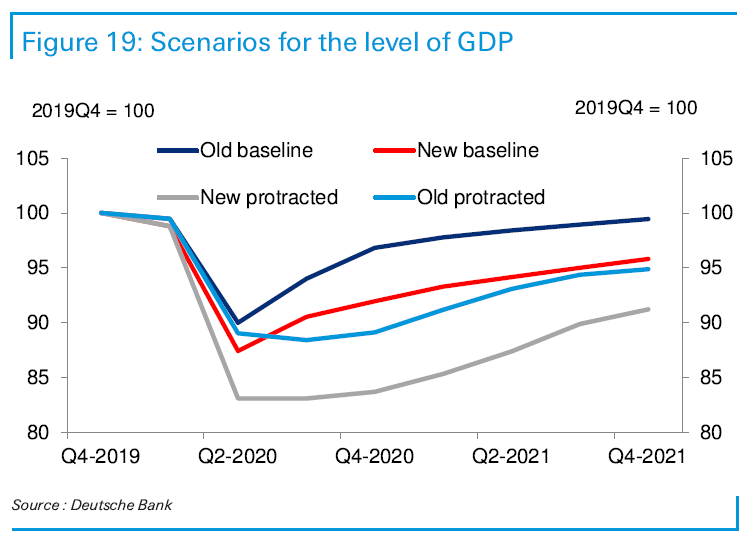 Source: Deutsche Bank, 5 May 2020.
The May survey from the Wall Street Journal should be coming out soon.