Employment has been cut tremendously. With massive impending revenue shortfalls, state and local spending will continue to remain depressed, placing a drag on the economic recovery – just as austerity measures slowed the recovery from the Great recession.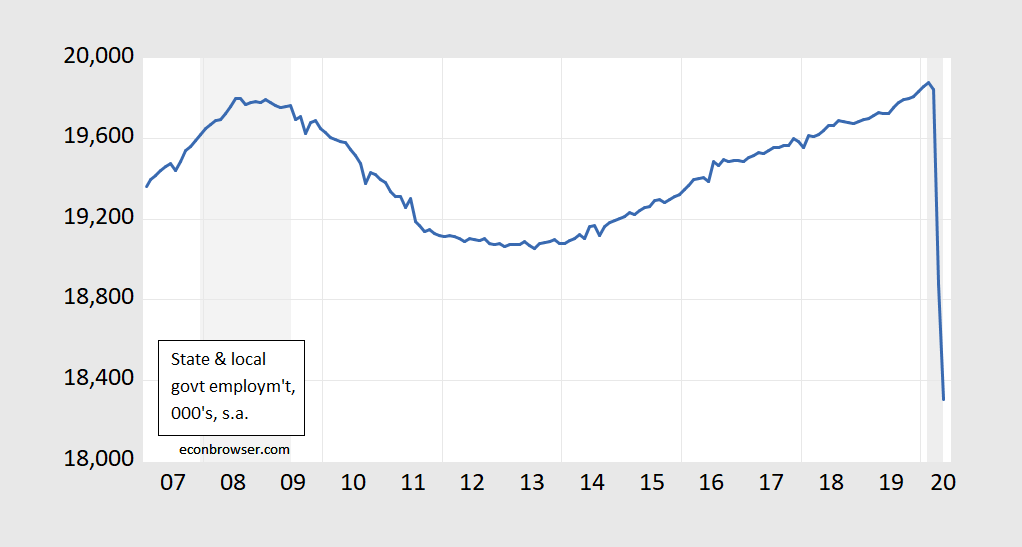 Figure 1: State and local government employees, 000's, s.a. (blue). NBER defined recession dates shaded gray; most recent recession assumed to run to May 2020. Source: BLS, NBER, and author's calculations.
Update, 6/22/2020, 4pm Pacific: Wells Fargo forecast for growth in state and local government purchases: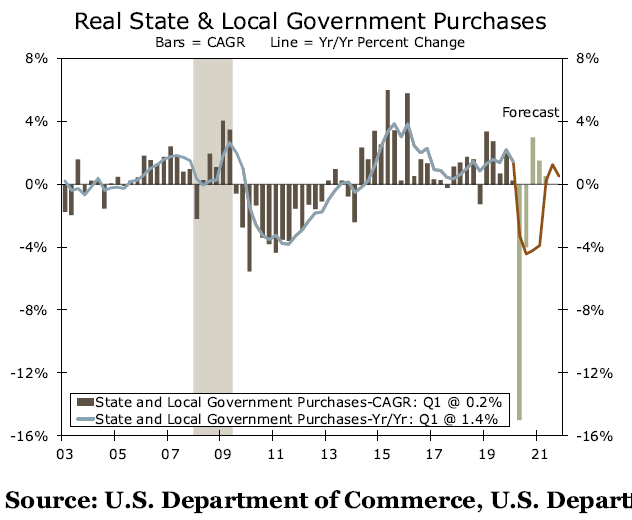 Source: Wells Fargo, June 17, 2020.